Global Destination Reviews: Best Places to See in Germany
There aren't many places in the world where you'll find roads with no speed limits and where beer for breakfast isn't frowned upon. But Germany is one of them! Not to mention its mystical forests and cities brimming with history, culture, food and nightlife like you wouldn't believe. Come with us as we explore the best places to see in Germany.
Capital: Berlin (this has changed seven times so who knows when they'll change it again!)
Population: 82 million
Best time to visit: For sunshine and warm, comfortable temperatures, May - October (late spring and early autumn) is best. They don't call the harvest season "Goldener Oktober" for nothing.
Up Top
Hamburg
Set sail through this charming coastal city for a dose of history, delicious seafood and harbour views. Crossed by hundreds of canals, the best way to see the city for all it's worth is to slow your pace and hit the wharf by taking a boat tour around the historic Port of Hamburg.
Stop in at the world's largest model railway exhibition at Miniatur Wunderland and then chow down on some German fare at the St. Pauli Fischmarkt on the shores of the Elbe River. Don't forget to pack your swimmers and visit the popular city beach Strandperle either.
Then finish off the night at Hamburg's 'most sinful mile' - the Reeperbahn Red Light District. This area is one of the two hubs of Hamburg's unique nightlife.
Top tip: Consider taking a free guided walking tour of Hamburg, they also do pub crawls!
Berlin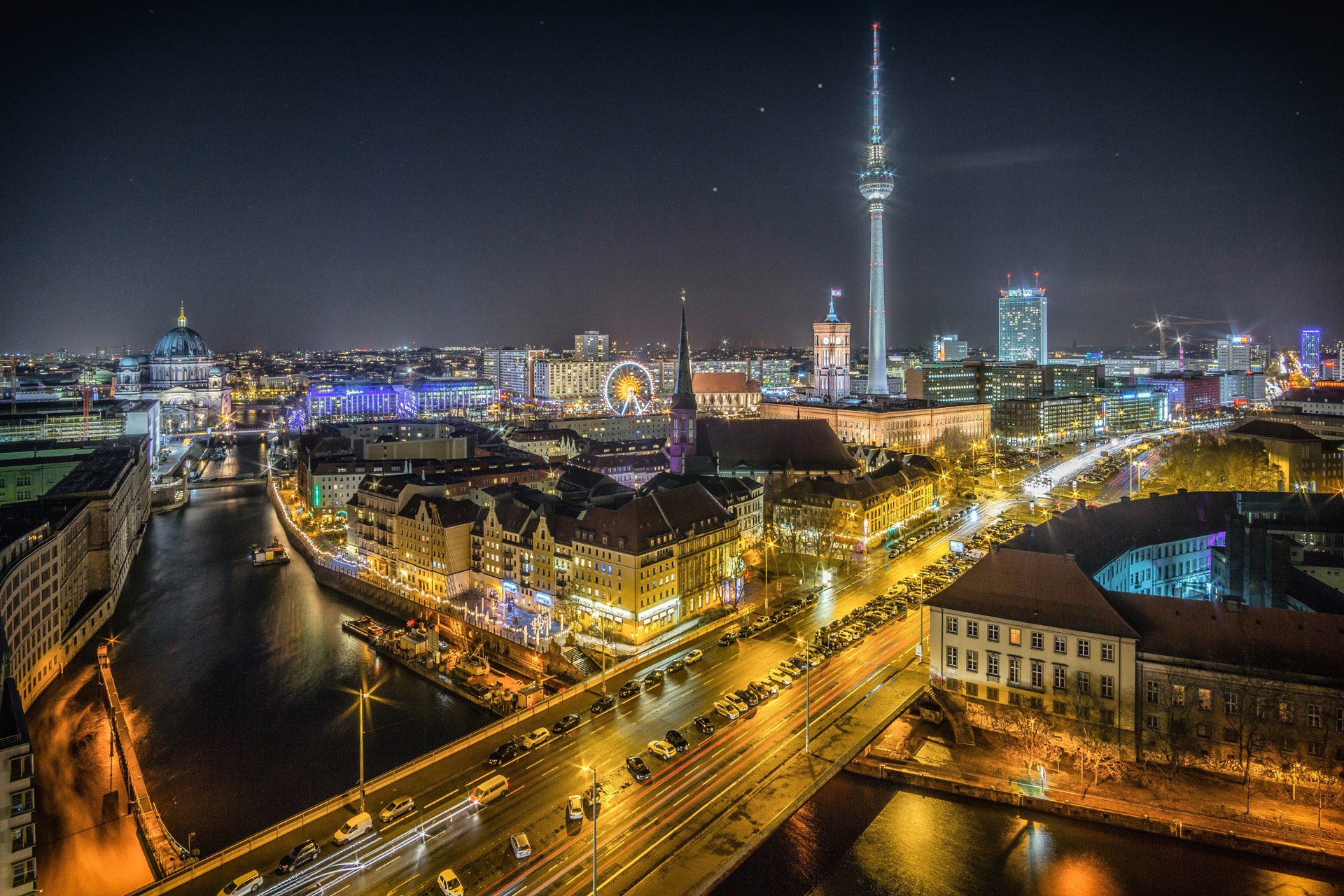 No trip would be complete without a pit stop in Berlin - Germany's hip capital! There's no better place to start your explorations than by strolling down Unter den Linden, it stretches from the Berliner Dom to Brandenburg Gate. Just one block south of Brandenburg Gate lies one of Berlin's most harrowing attractions, the Holocaust Memorial.
At the eastern end of Unter den Linden, culture lovers should set aside time for Museum Island. Five of Berlin's most important museums; Pergamon Museum, Bode-Museum, Neues Museum (New Museum), Alte Nationalgalerie (Old National Gallery) & Altes Museum (Old Museum) are located here. Pick up the three-day Museum Pass Berlin for €29 to save some money on your entrance fees.
Walk the Berlin Wall - or what's left of it. Although it was mostly demolished in 1990, a restored stretch known as the East Side Gallery paints a picture of the Cold War and is one of the world's largest open-air art galleries. Checkpoint Charlie, otherwise known as the Berlin Wall Museum is another must visit.
Berlin has a vast system of waterways and happens to have more bridges than Venice. Take a tour by boat on the Spree and see some sights along the way - shop till you drop at one of Europe's largest department stores, KaDeWe, and munch down at Hackescher Markt.
Top tip: The Berlin TV Tower is a great way to see the city from above! At 367m tall, it attracts thousands every day - so make sure you book your tickets online to bypass the crowds. The quietest time to visit is between 11pm-midnight.
In the Middle
Cologne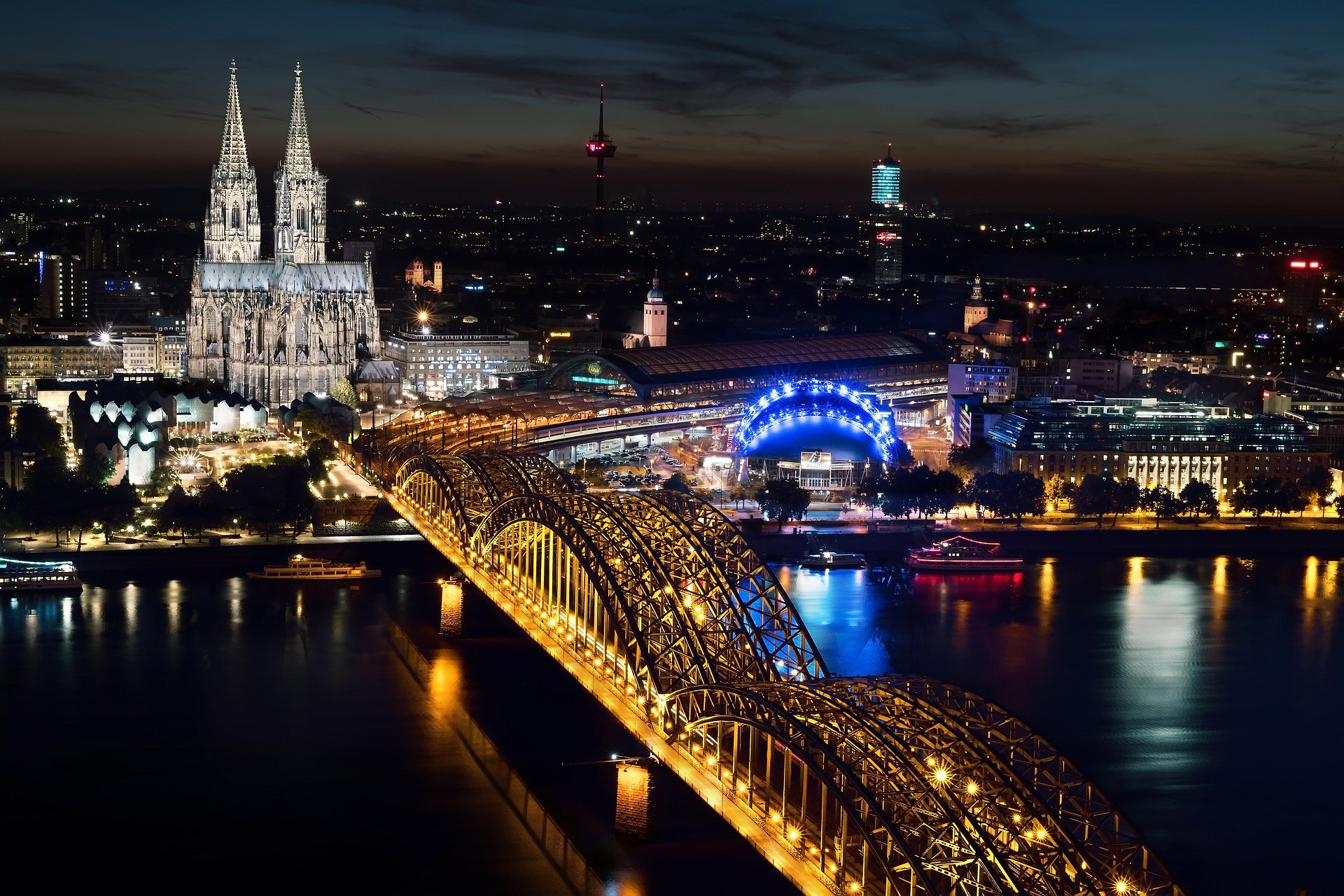 Known to have the cool culture of Berlin, without the crowds. Stuff your face at the chocolate museum (Schokoladenmuseum), learn about the history of cocoa and try your hand at crafting your own with a masterclass. Also, check out the local Kölsch beer. To burn off some calories, climb the 509 steps to the top of the Cologne Cathedral to take in sweeping views across the city - for the €3 admission fee, it's well worth it. Cologne has got it's own 'love lock bridge' - known as the Hohenzollern Bridge, which is just a short stroll from the cathedral. The locks weigh a total of 45 tonnes!
Heidelberg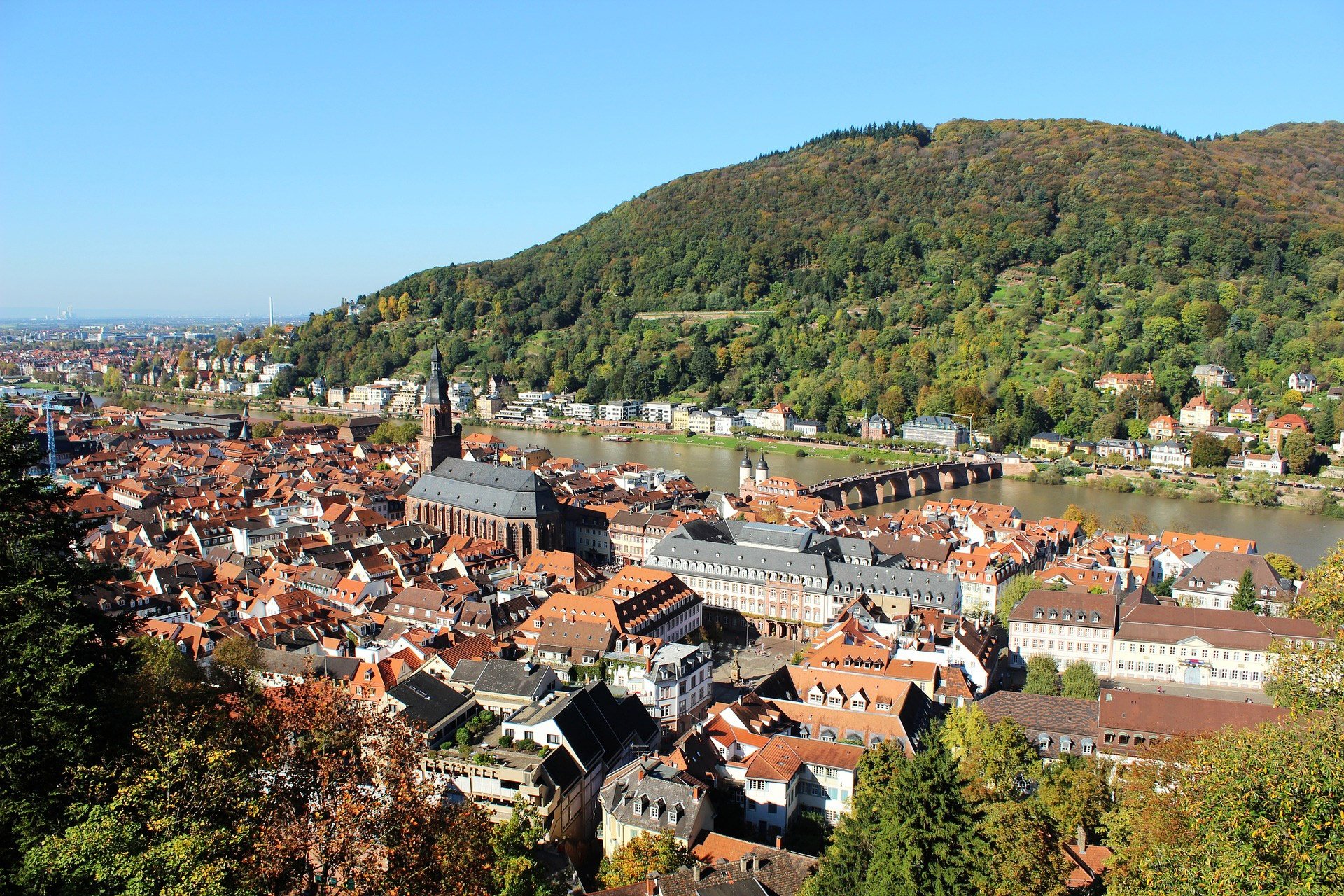 It has to be one of the most magical and picturesque destinations Europe has to offer! Known as a source of inspiration for many a famous poet, painter, philosopher and writer - Heidelberg will definitely get your creative juices flowing. Walk along the charming cobblestoned streets to get a feel for where Mark Twain spent a significant chunk of his life writing the famous novel The Adventures of Huckleberry Finn.
Walk up to the ruins of Heidelberg Castle where an estimated 1 million visitors explore the city history from above each year, visit the enchanting heart of the city Altstadt (Old Town) filled with great bars, get thoughtful on Heidelberg Philosopher's Walk and be blessed by a monkey on the Old Bridge. Then finish off with a taste (or a drink) of the vibrant student life at The University of Heidelberg, the oldest in Germany and ranked among the top in the world.
Munich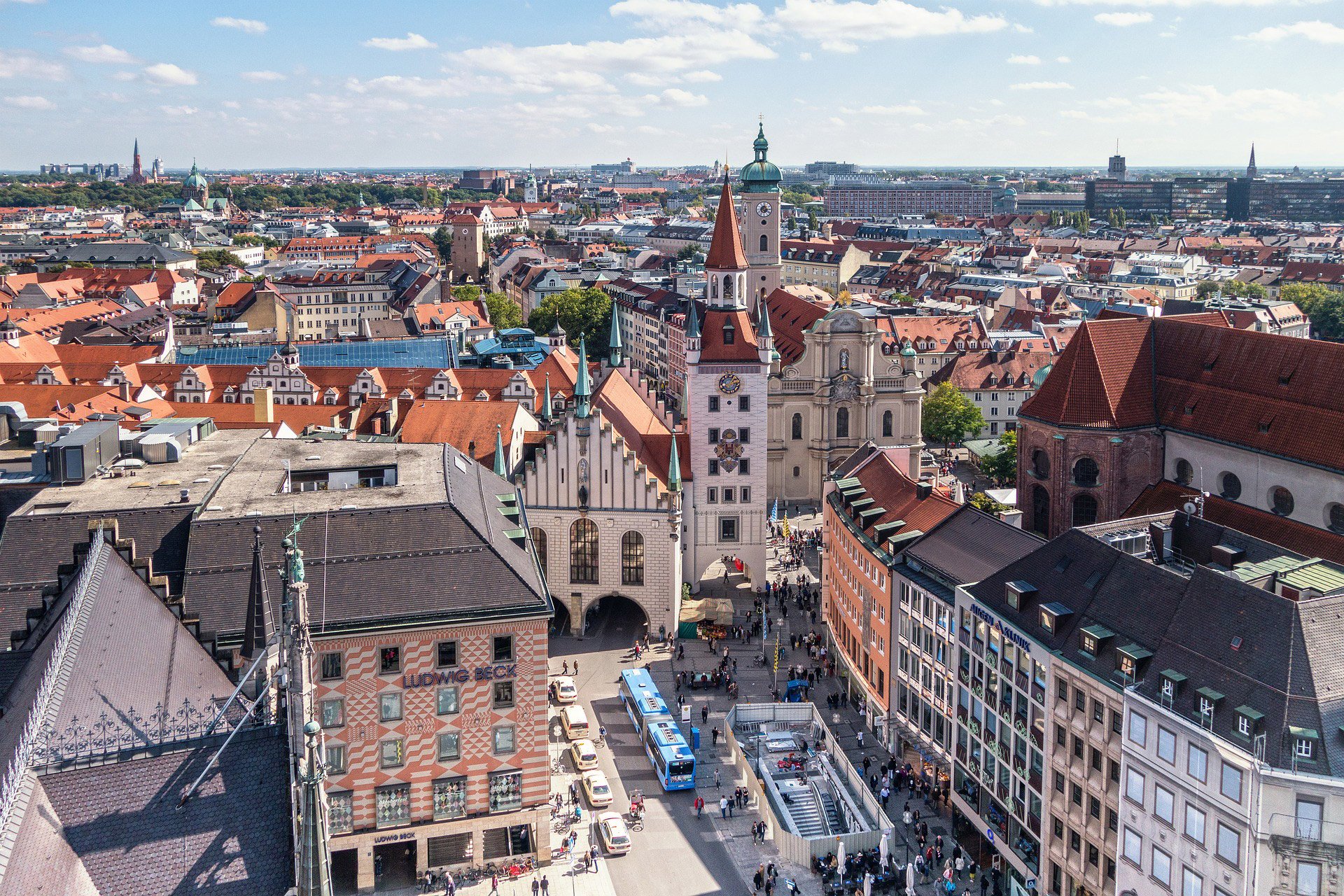 For three whole weeks in late September, more than 6 million people come together for Oktoberfest, the world's biggest folk festival to drink endless litres of beer and stuff themselves with giant pretzels. But, this isn't the only thing this Bavarian capital has going for it! It also happens to be a city steeped in history, river surfing (we'll explain!), and biergartens are all a big part of the Munich way of life.
Grab a coffee and settle in at 11am (or noon) as the crowd gathers in front of the building on Marienplatz to hear Munich's iconic Glockenspiel chime for a 15-minute show. Generally held every other Saturday, the indoor night flea market Midnightbazar is an event not to be missed! Live music, street food, cocktails AND flea market shopping.
Surfing? In a landlocked city?! Special boards (and expert skills) are needed to brave the waves of Munich Eisbach (Ice Stream) River but watching pros and semi-pros hanging ten year-round is a sight to see.
Top tip: Day trip to Neuschwanstein Castle from Munich – This is the most famous castle in Germany, and it's the one you will recognise from the postcards you've definitely seen!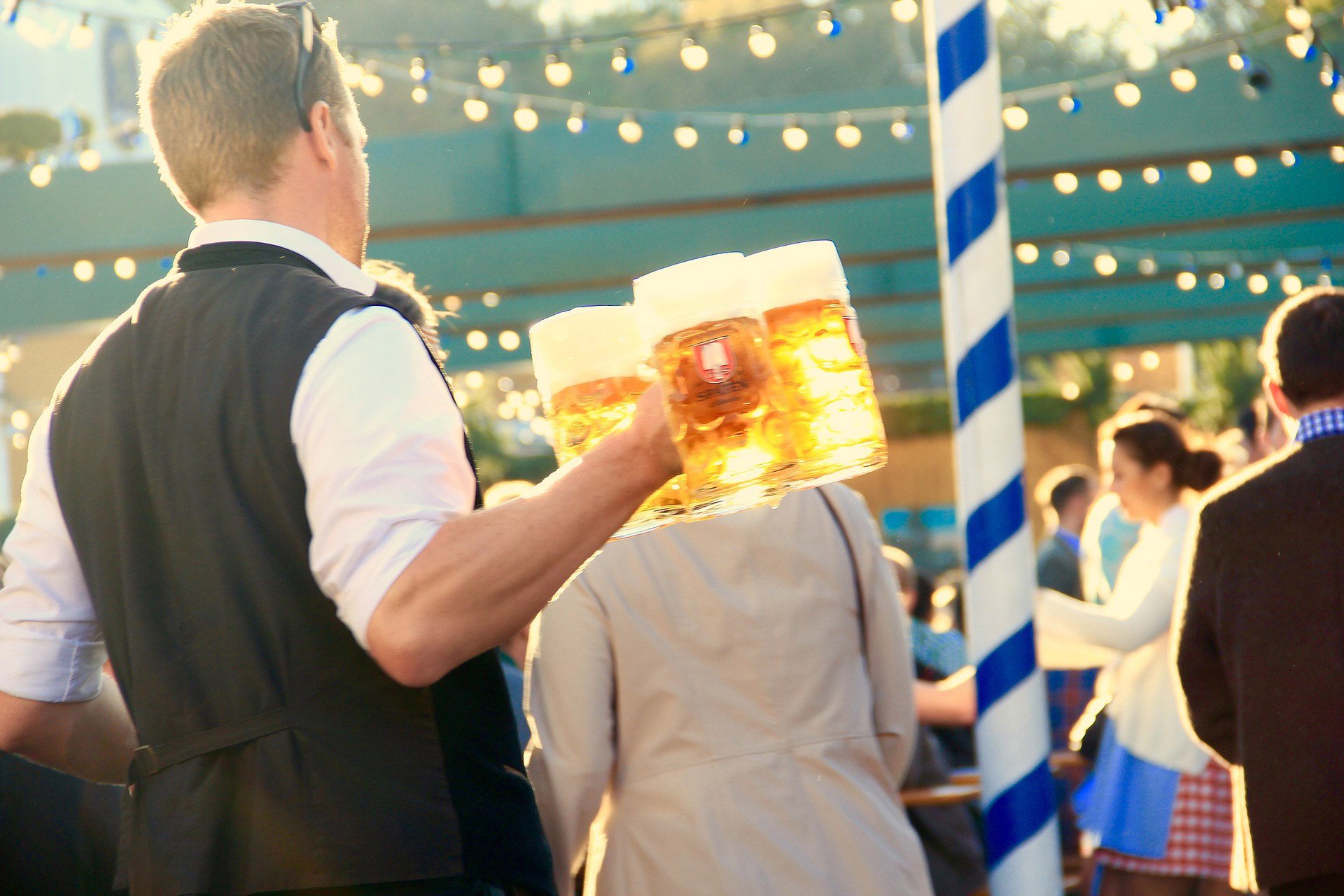 Consider this just a taste. There are thousands of spots for you to fall in love with, from ancient cities to sparkling seasides. Hopefully, by now, the bratwurst cravings are real & you're about ready to book your flight. Let us help you get there by clicking below! 'Auf Wiedersehen'... For now.