How Coronavirus affected our working holiday but we decided to stick it out in Canada! - By Natalie & Shannon.
We are two surviving GWAT travellers in the North, who have​ found sanctuary in the countryside during this grave time. Our names are Natalie and Shannon, we are from Perth, Australia. In early December 2019, we arrived in Vancouver for an unforgettable trip of a lifetime; and unforgettable it has been.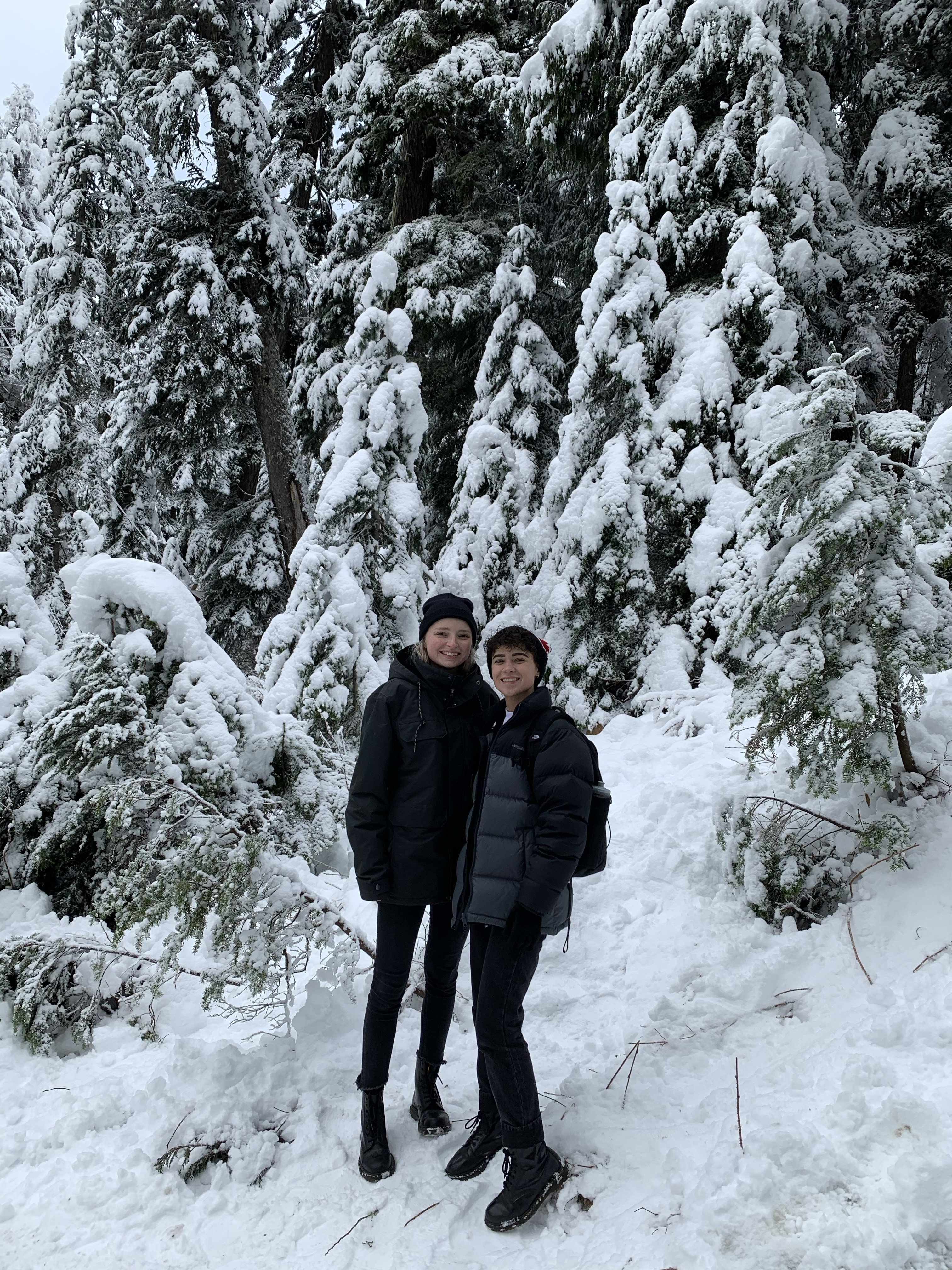 Calm before the storm
When we arrived, Vancouver was a city lit up with Christmas lights and around every corner was an iconic Canadian speciality, which we were eager to try. We indulged on the infamous poutine, sugary beavertails covered in Skors, and maple flavoured everything. As for our work, it was a winter wonderland working at Grouse Mountain, the peak of Vancouver.
It was there, where we both saw snow for the first time. The nature of snow was experienced in all its glory, from snowboarding, snow sledding, making snowmen and even getting trapped at the top of the mountain after heavy snowfall. It was a dream that came to a halt in March 2020.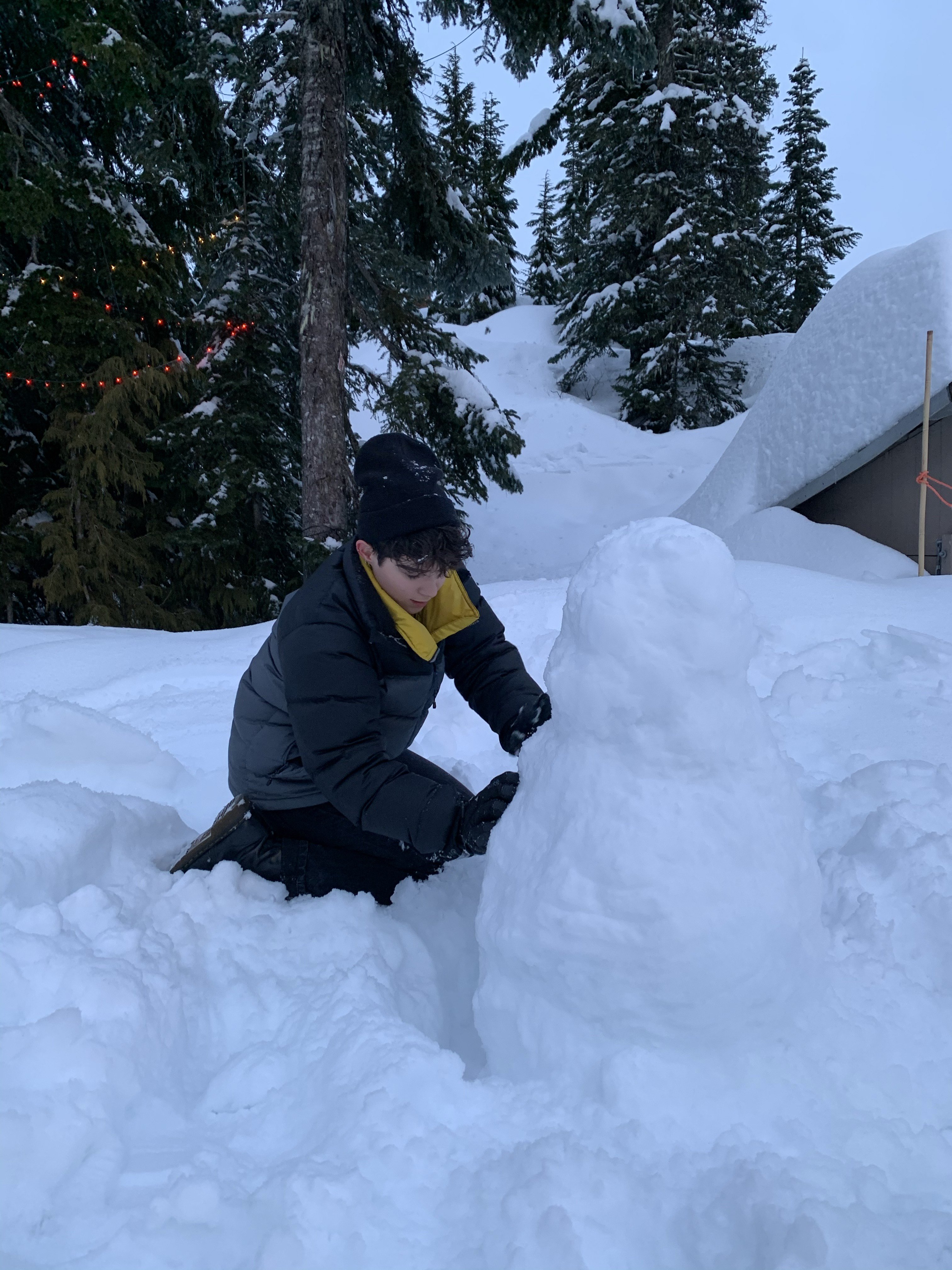 Coronatime
The dangers and repercussions of COVID-19 had come into full effect in Canada. Unfortunately as a result, we were both laid off from work. At first, we were both lost for hope, concerned that we would have to return home, with no certainty when or if we would return to Canada. To our luck and surprise, we were offered shelter from our worries at Au Diable Vert in Quebec. The owners of the wilderness retreat had generously offered us housing and work for the both of us once the business was allowed to reopen. We were beyond grateful.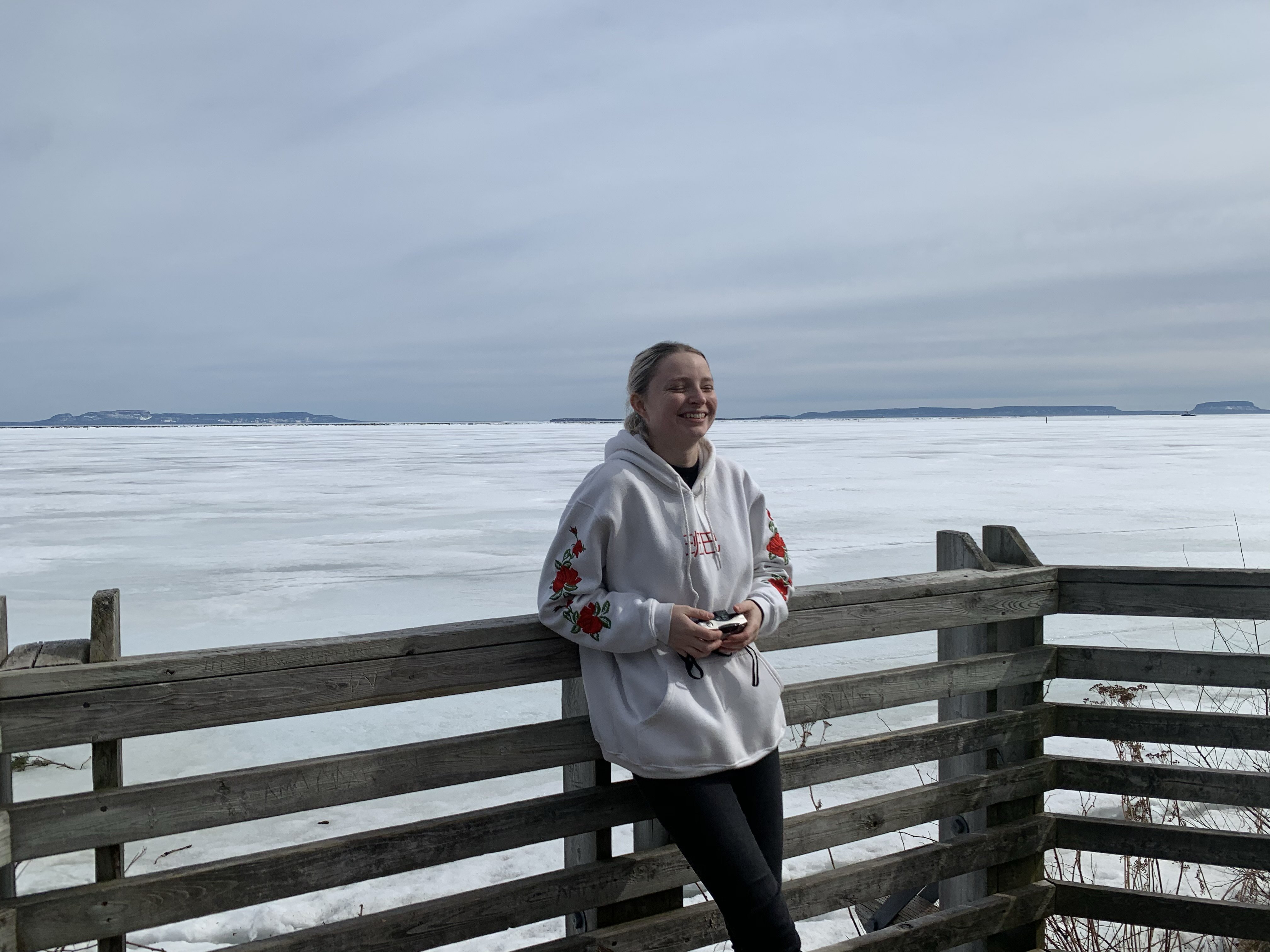 Hitting the road
Now began our 4,554KM cross-country journey to our new home. It was an unprecedented task as neither of us had embarked on such a lengthy road trip before, and into unknown territory, where we would have to drive on the 'wrong' side of the road. We did not let these concerns dampen our spirits and so, we packed up our lives and memories from Vancouver into a rented minivan, and the journey began.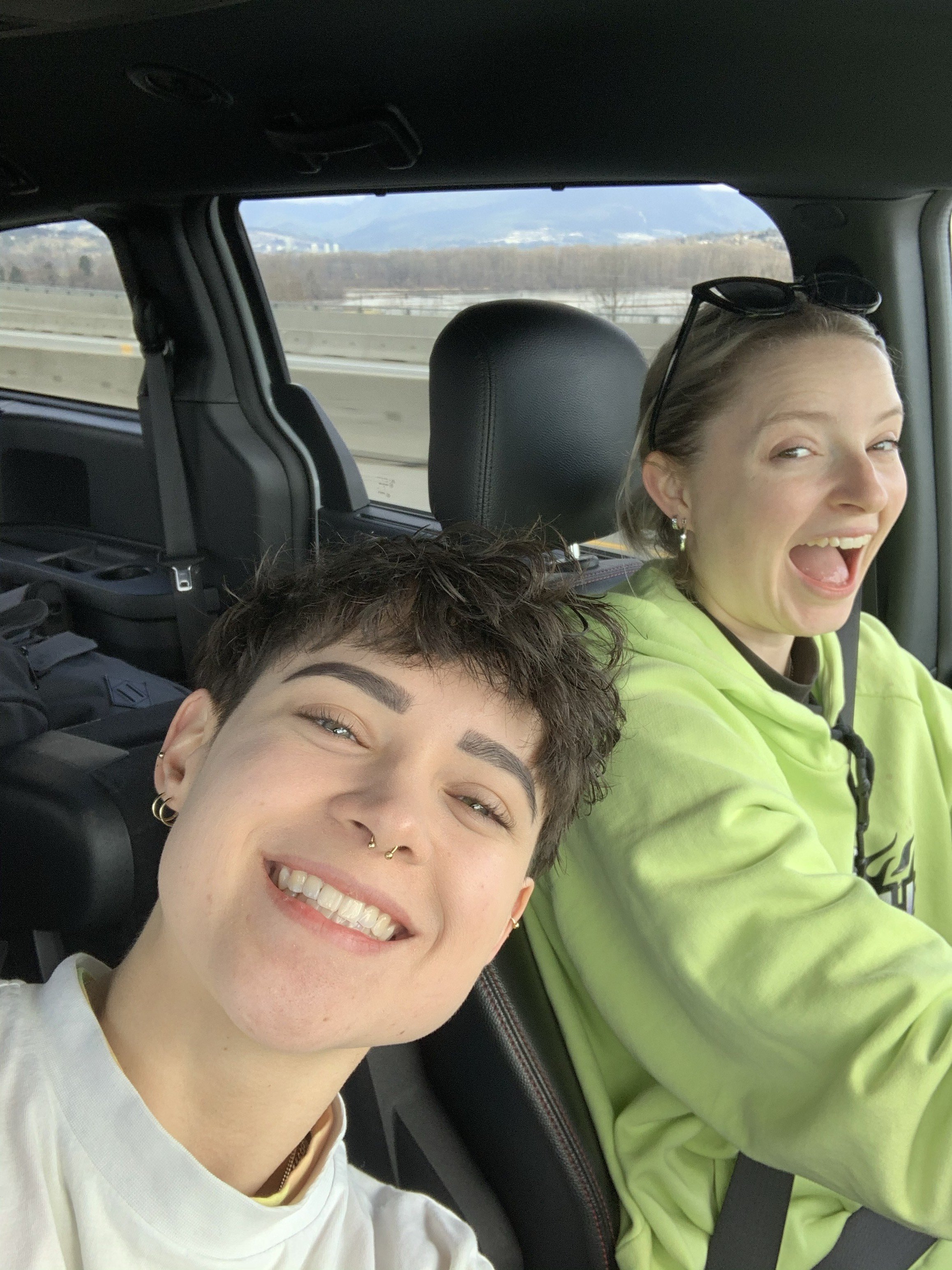 The landscape of Canada was unparalleled to anything we have ever seen before. From the heaven high peaks of The Rocky Mountains in British Columbia, the vast lands of agriculture and oil mining in Alberta and Saskatchewan, the unique wildlife in Manitoba, to the inimitable volume of lakes in Ontario, 250,000 to be exact. However, within the country's beauty, we also saw the drastic effects of the pandemic. All non-essential services were closed indefinitely, which left once lively cities to be ghost towns. Road signs were implemented throughout every state, warning people to stay home; and broadcasts of the risks of COVID-19 were on every radio station. The possibility of contracting the virus during the trip was a real danger we had to acknowledge. We took precautionary measures to ensure the safety of us and others, which included only stopping for fuel, food and rest.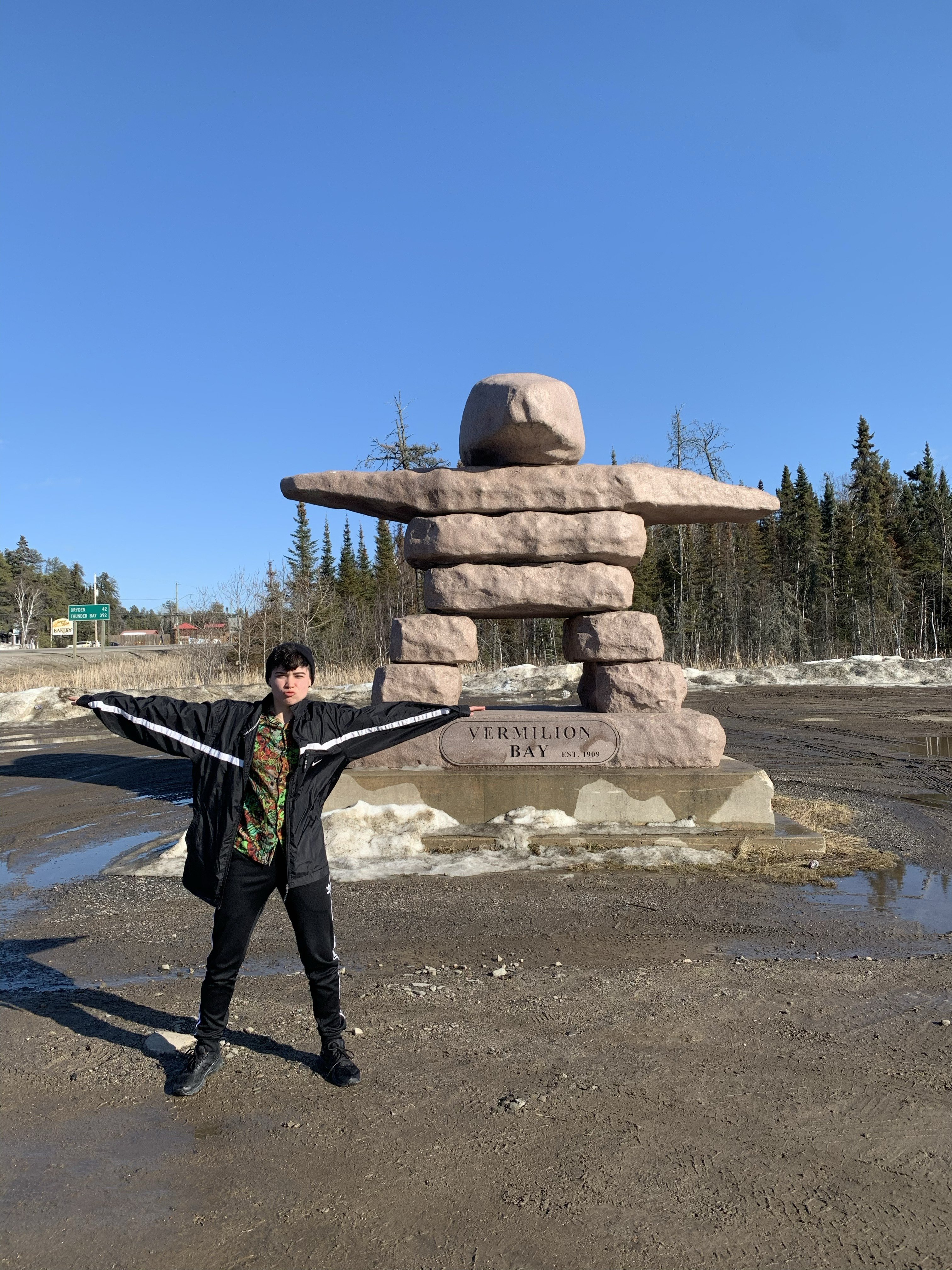 We made it!
Finally after 6 days of non-stop driving, we arrived at our destination in late March and our new life in the countryside of Quebec began. Living at Au Diable Vert has provided us with peace and tranquility during these grave times. Every morning, we wake up to the sound of jays chirping, venture out to hike a circuit on the 14km trail in the alpine pasture and explore the on-site farm which is home to highland cattle. The splendour of the great outdoors is at our doorstep. It has offered us a place to escape and live serenely, although we are not able to escape the challenges everyone else is experiencing during this pandemic.
Daily life in the countryside can be isolating, as can the lives of those in lockdown. The isolation being emphasised to us as we have no connection to the outside world. The business has not reopened so there is limited to no opportunity for social interaction, as we are the only ones living in the staff housing.
Sometimes it can feel as if we are the only ones in the world. The closest supermarket is a 3 hour hike away, so our boss drives us there once a week. Grocery shopping, once a mundane task, has turned into our weekly excitement as it is our only chance for a change of scenery and social interaction. It is prominent to us just how far we are from civilisation, a circumstance that we are not familiar with.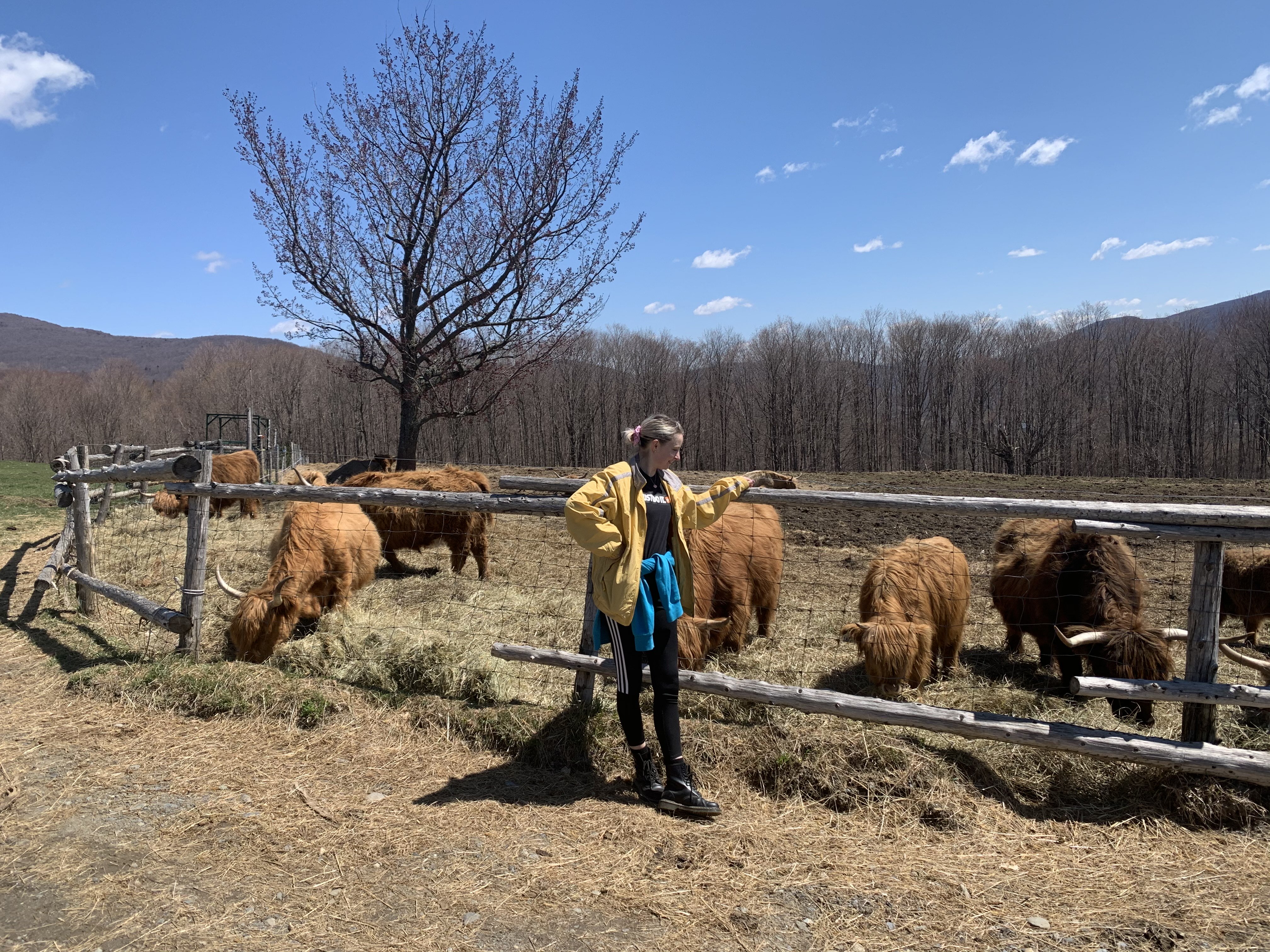 A much less important, yet sad reality is being out of range for UberEats or any food delivery service. This level of isolation has caused a strain on our mental health and well-being. A major struggle is also being apart from family during these uncertain times. Fortunately, video chat has allowed us to still be connected to our loved ones. Our families are proud of us for not giving up on our Canadian dream.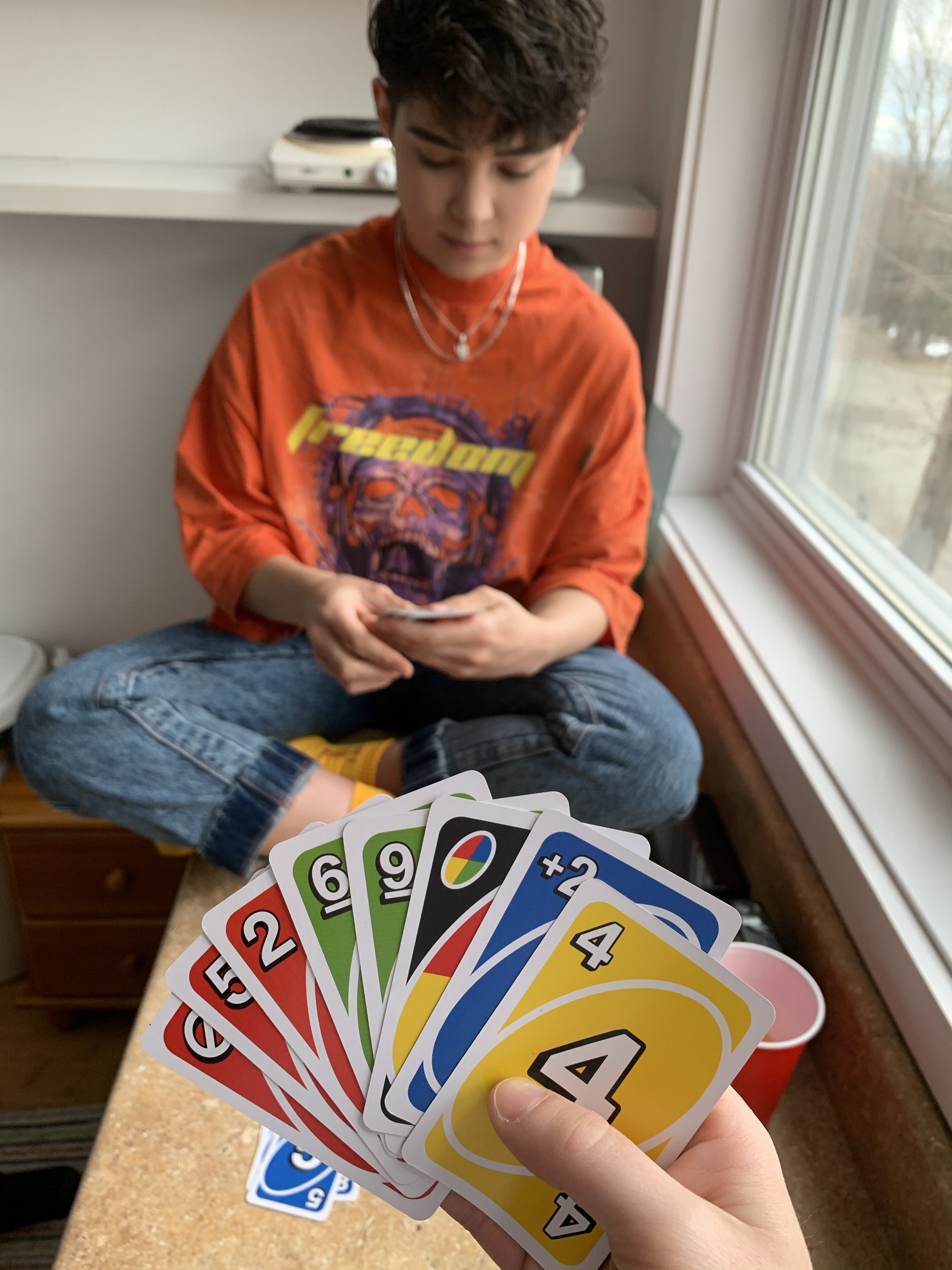 Making the most of it
With the love and support from our family, we were able to maintain a positive mindset, which has enabled us to take advantage of our given situation. All of this extra leisure time has been presented to us as an opportunity to discover new passions. I, Natalie, have a new found love for cooking and a vegan diet. Opting to a vegan lifestyle has allowed me to focus on my passion for striving for optimal health. I plan to study nutrition when I return home to Australia, with the goal of publishing a nutritional cook book one day; I am currently using my time to create recipes for it.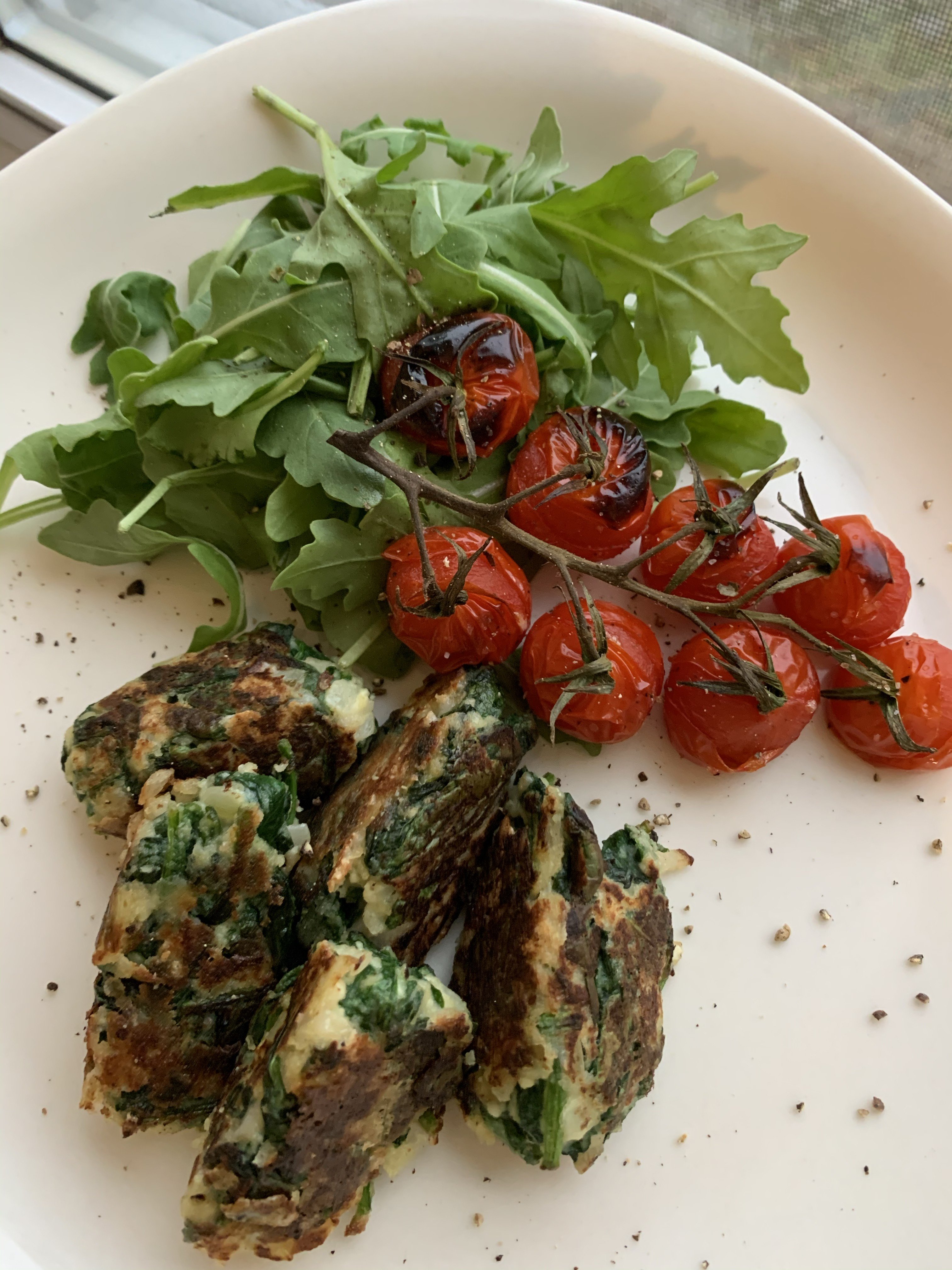 Shannon has discovered a new talent in embroidery, creating unique patterns and images. It has become a creative outlet for her, one where she can push her artistic ability to new heights. Together, we have always shared a passion in upholding a healthy and active lifestyle. One of the biggest hurdles to overcome in isolation was not having access to a gym. We had to improvise with what gym equipment we could buy from Walmart and took inspiration from the Nike Training app on what home workouts we could achieve. We have learnt that you don't need access to a gym to maintain fitness goals.
We also share an obsession for all things Mario. This obsession allows our competitive nature to still be challenged, versing each other in Mario Kart Monopoly and all of the Mario video games on the Nintendo Switch.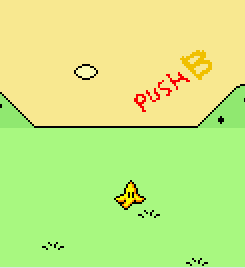 One day at a time
In light of these times during the pandemic, we have discovered new life long passions, learnt how to keep a positive mindset during uncertain times, and how to cope without social interaction and the loneliness that results from it. The importance of family has never been so relevant, their love and support has given us guidance with every difficult decision we were faced with. With all of that said, it has been a journey we also would not have survived without each other. We were also fortunate to have generously been provided with shelter and future work from the owners of Au Diable Vert, which without, we would've been forced to return home.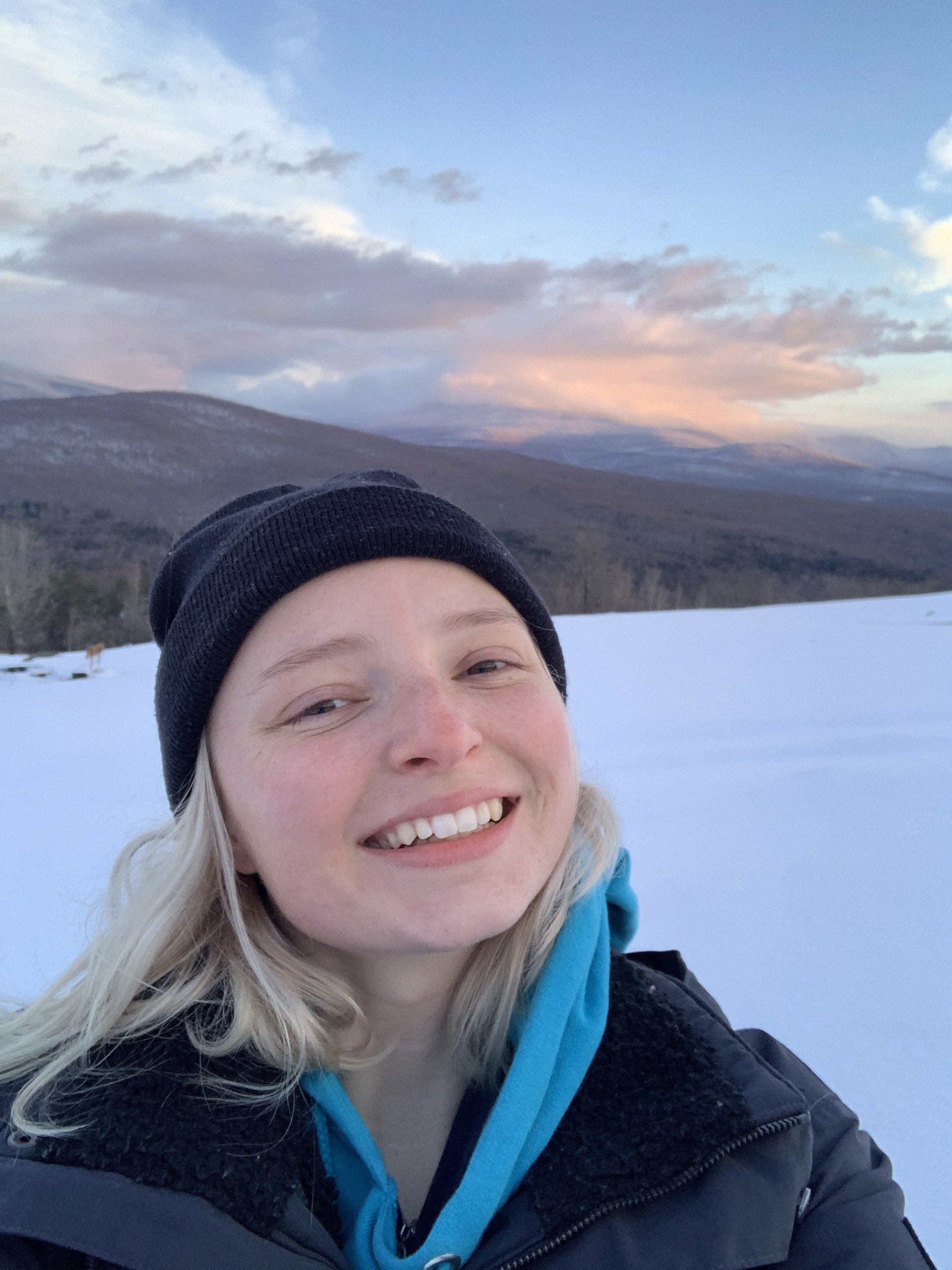 We hope that everyone else has and continues to stay safe, healthy and positive during this global crisis. Our time so far in Canada may have not been the holiday we envisioned, but it has been one that has greatly influenced our lives and it has been an incredible experience, one that we will certainly never forget.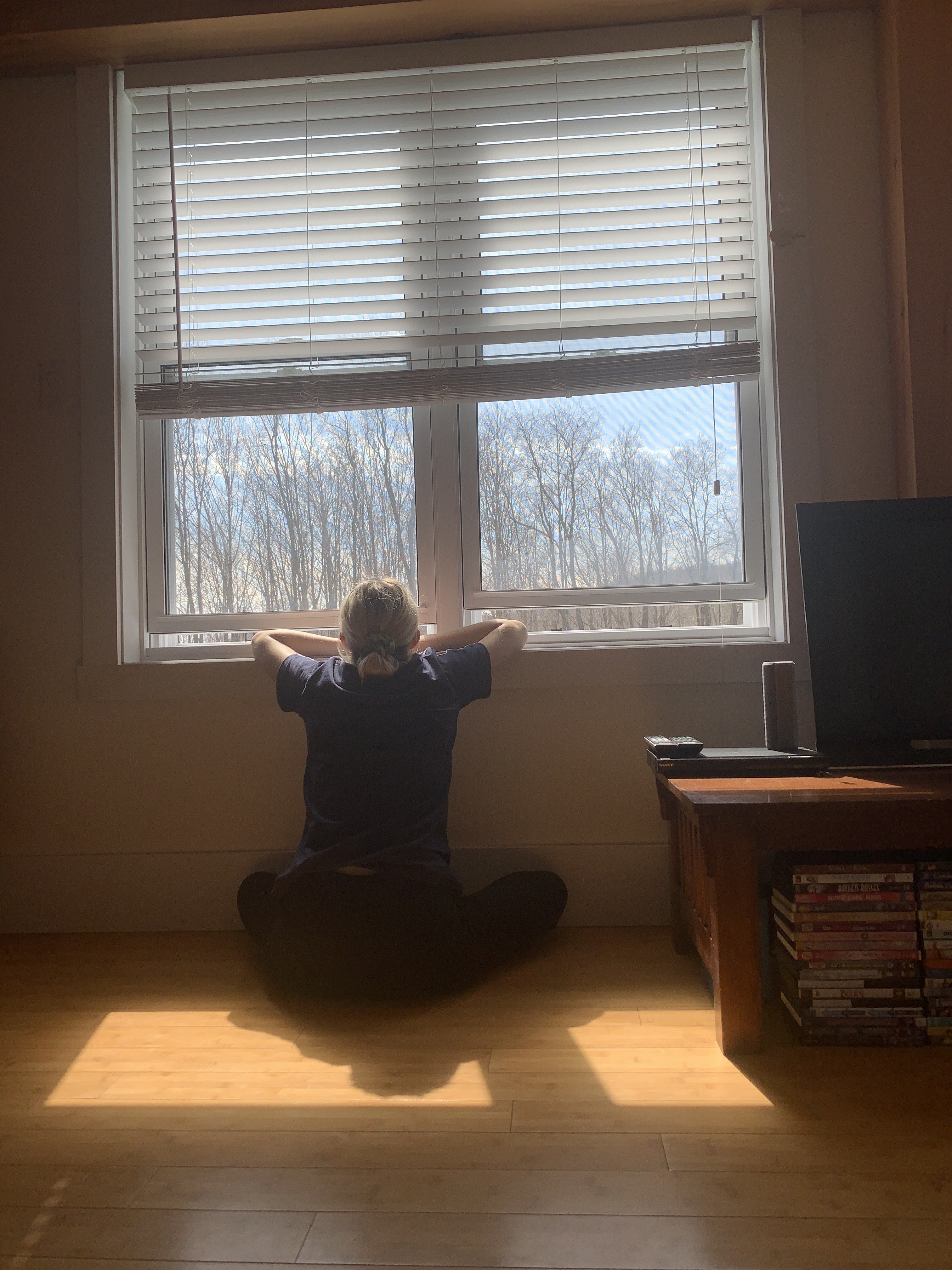 Global will be there for you in the good times, but more importantly we've got your back if things go badly. Wherever you're going, we'll help you get there, stay there and get back without a hitch.