Perfect Gift Ideas for Every Type of Traveller
Whether it's the gift-giving season or you simply want to stock up on some travel essentials for yourself, spark wanderlust with any of these thoughtful gift ideas for every type of traveller out there!
For the serial over-packer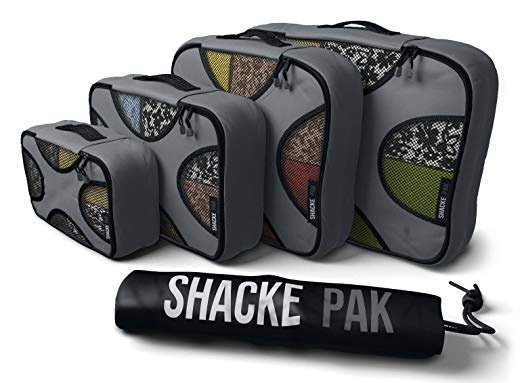 The best thing since sliced bread. Every experienced traveller adores 'em because this super simple idea allows you to fit extra gear in your luggage and makes packing so much simpler. They also keep things organised and easy to find in your bag!
$39 AUD, amazon.com.au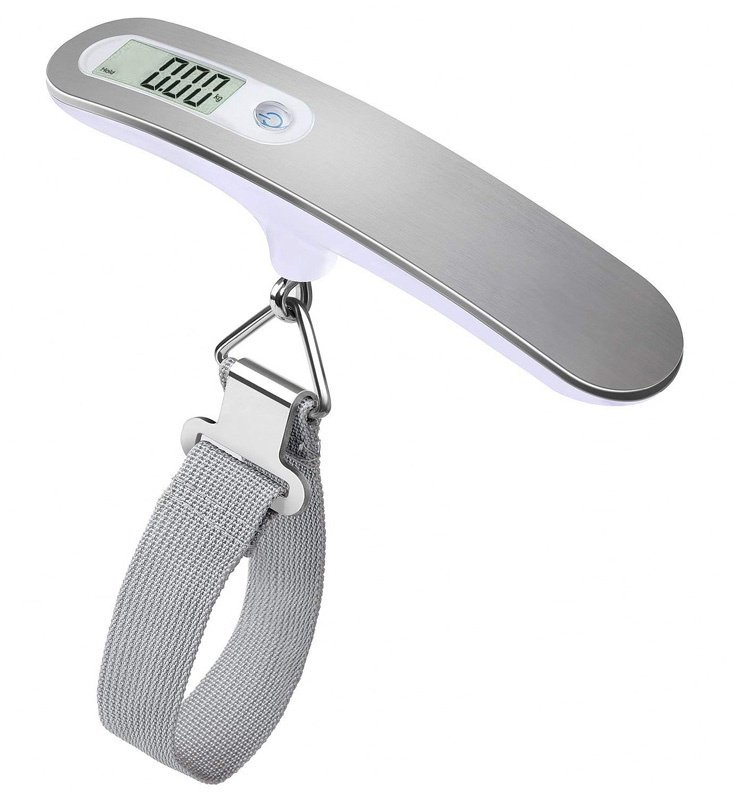 Because there's nothing worse than getting hit with an exxy charge at the check-in counter because your bag is over. It's small, lightweight and can save you big time when you forget to weigh your luggage. Based on our estimations, you're saving thousands in the long run!
$13.80 AUD, amazon.com.au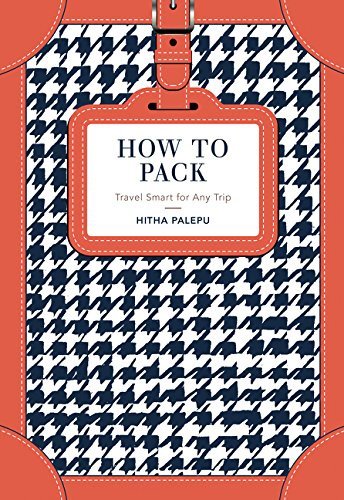 A must-read for anyone who needs to master the art of packing, this illustrated book offers on the go advice on not just what to bring, but the very best way to bring it. There are instructions on selecting the best luggage, and even how to fit a 2-week wardrobe into a carry-on bag.
$15.99 AUD, amazon.com.au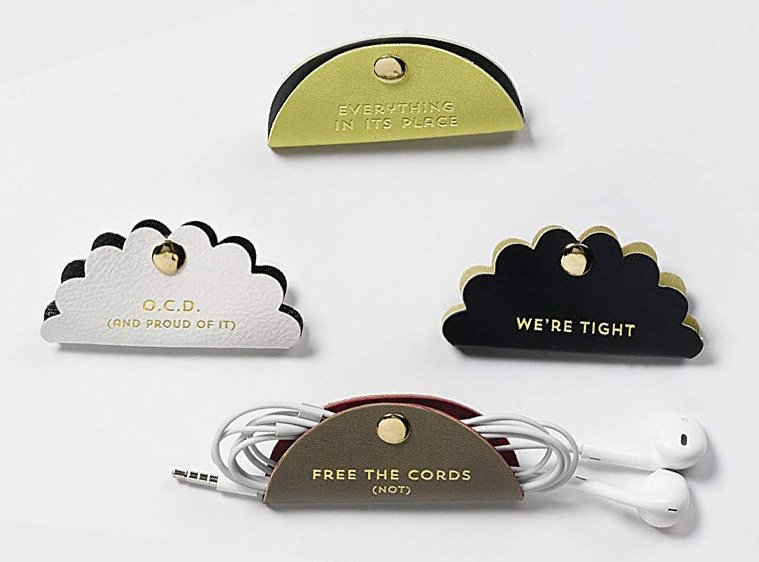 Raise of hands if you've ever dug around in your bag to retrieve your headphones, only to pull out a jumbled mix containing a pen, a comb and some super old gum wrappers? Simply wrap your cords around these nifty little tech tacos to ensure there's never a tangled cord again.
$11.80 AUD, crgibson.com
For the disorganised traveller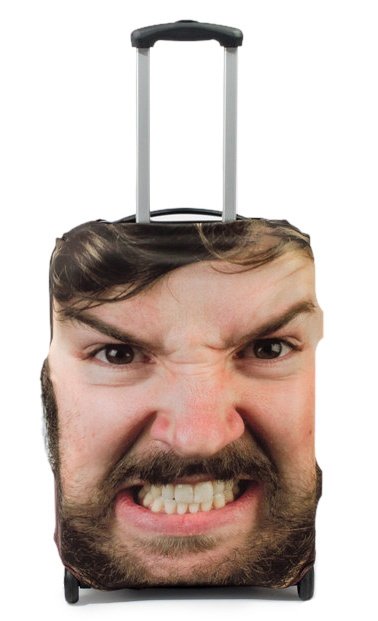 Nothing says "that's my bag" like one with your own face on it. Be the envy of everyone at claims and get your face (or a pals) printed on a personalised case cover. You just have to pick a size that fits your luggage, upload a high-quality photo and they will do the rest.
From $35 AUD, firebox.com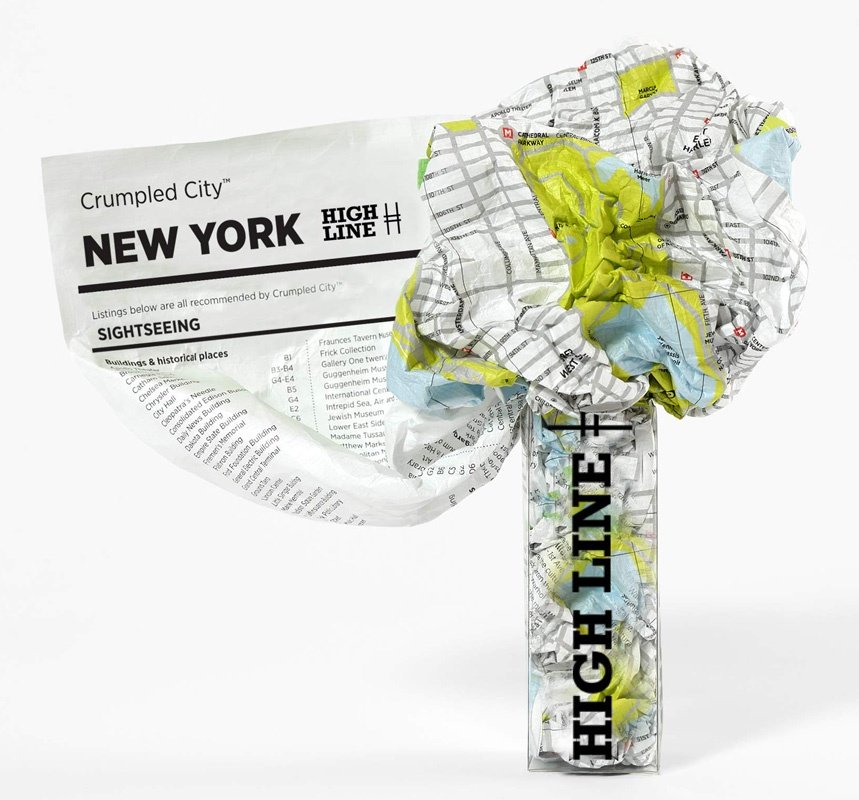 Because folding a map can be just as difficult as reading one. Although these are the days of GPS, there's nothing like wandering a new city with a map in hand. These maps are printed on waterproof cloth, so they're easy to stuff in your pocket and you'll never have to refold again. 
$15 AUD, amazon.com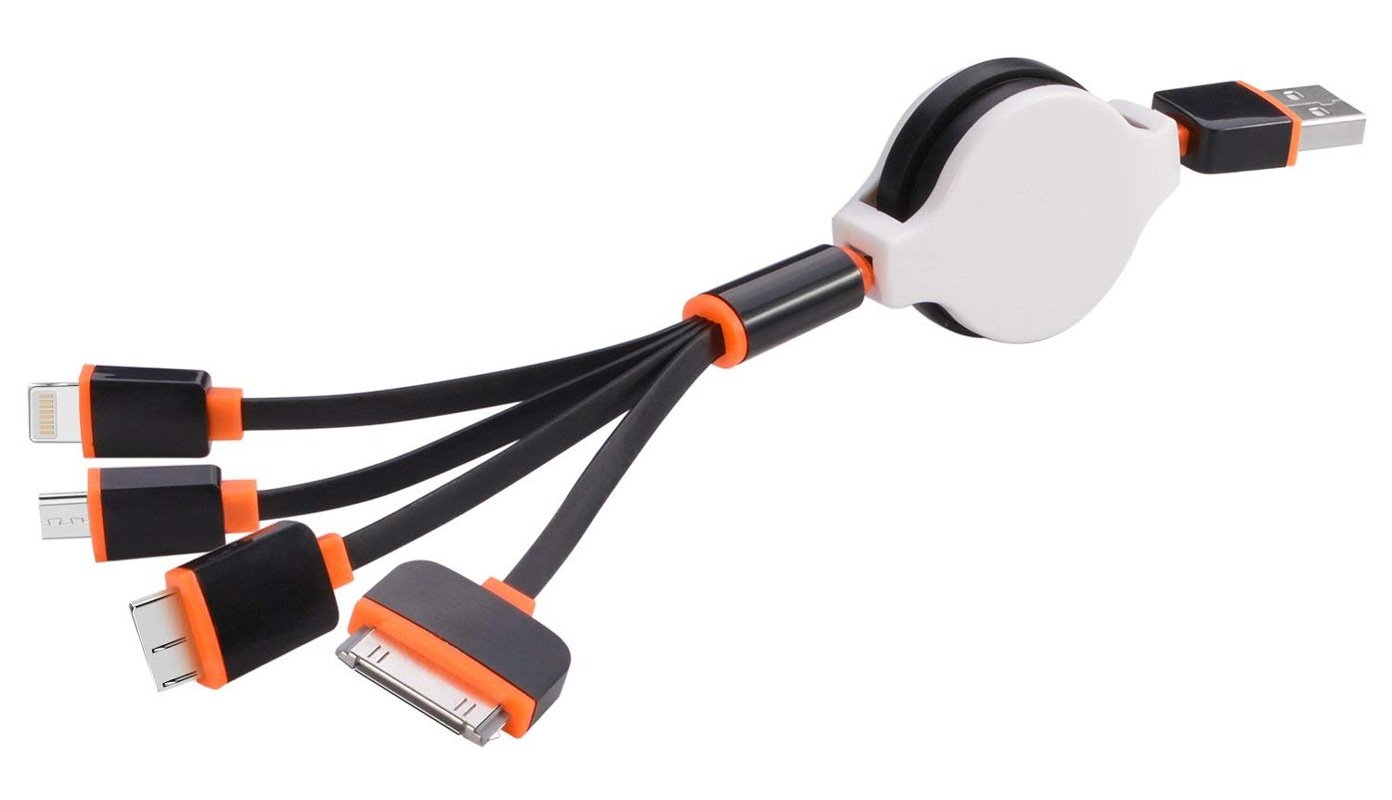 Ever find yourself in a hotel room with only a couple of outlets to charge all your devices? This multi-purpose charger allows you to charge several phones, cameras, and tablets using only one USB port.
$15 AUD, amazon.com.au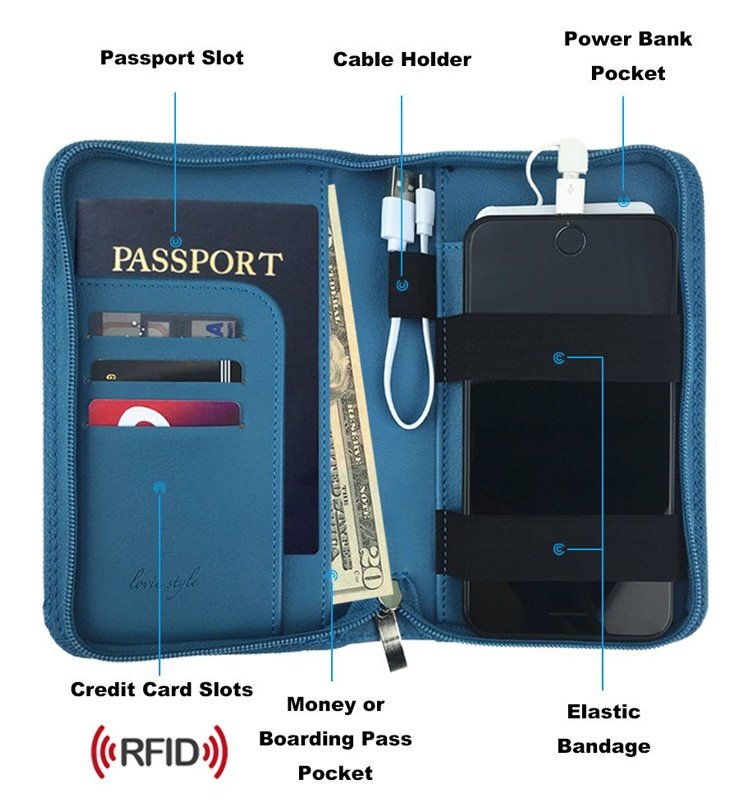 The ultimate gift for a traveller who wants it all. This passport holder keeps your phone juiced up and your valuables safe all in one spot. It's lightweight, blocks RFID signals and comes in a variety of colours and travel-inspired style options.
$43 AUD, etsy.com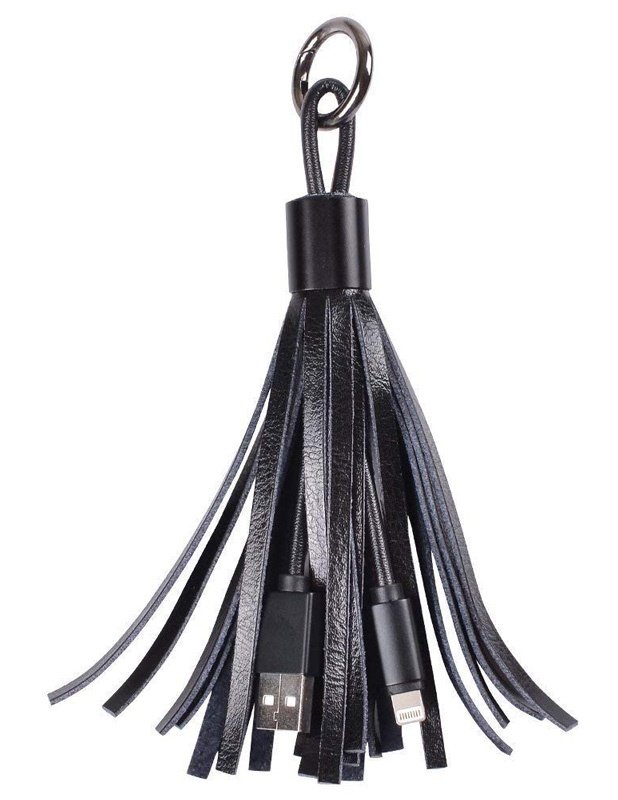 Never hunt for a charger again. This decorative tassel can be clipped to your bag or keychain, ready to charge up your devices at lightning speed at the next charging station that comes your way.
$9.30 AUD, amazon.com.au
FOR THE GADGET 
GEEK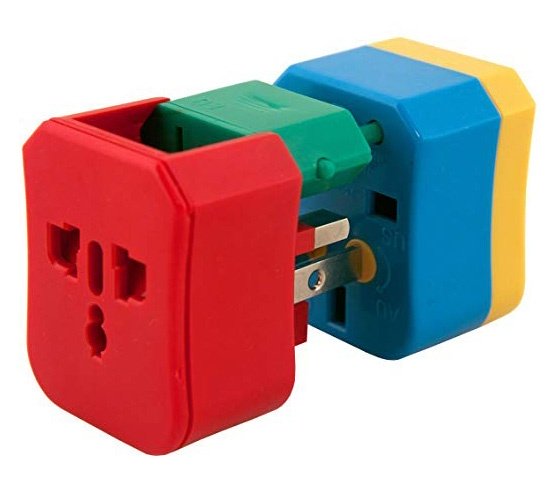 This compact converter enables travellers to plug in up to 150 countries. It comes with a handy colour-coded map to make it super easy to determine which prong situation is suitable for each destination. Find the right plug for your trip by matching the colours!
$72 AUD, amazon.com.au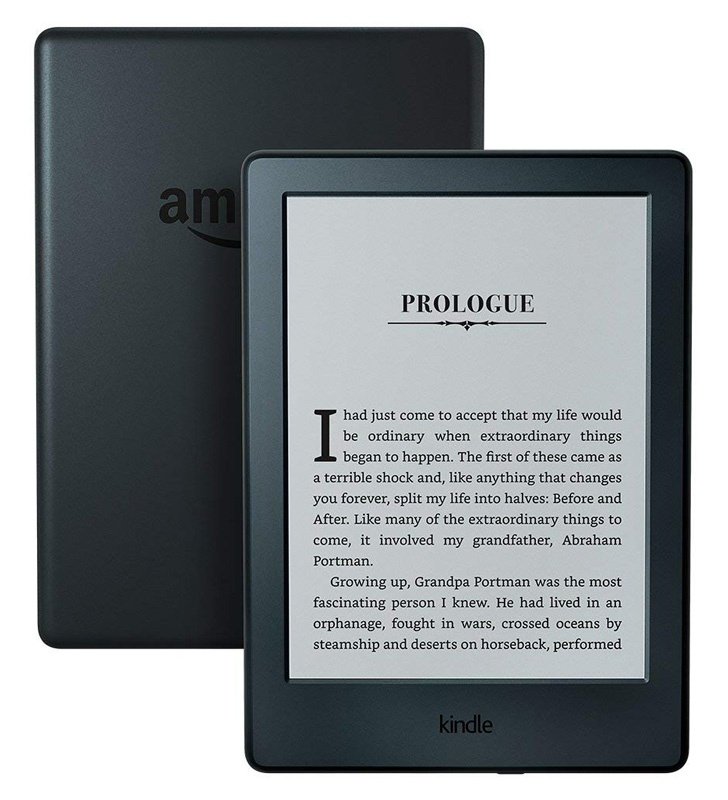 I know we always harp on about no gadgets, but an e-reader is a super practical travel purchase. You're bound to have some free time up your sleeve when you're on the road. They are lightweight and can store thousands of books on a device smaller than a novel.
$109 AUD, amazon.com.au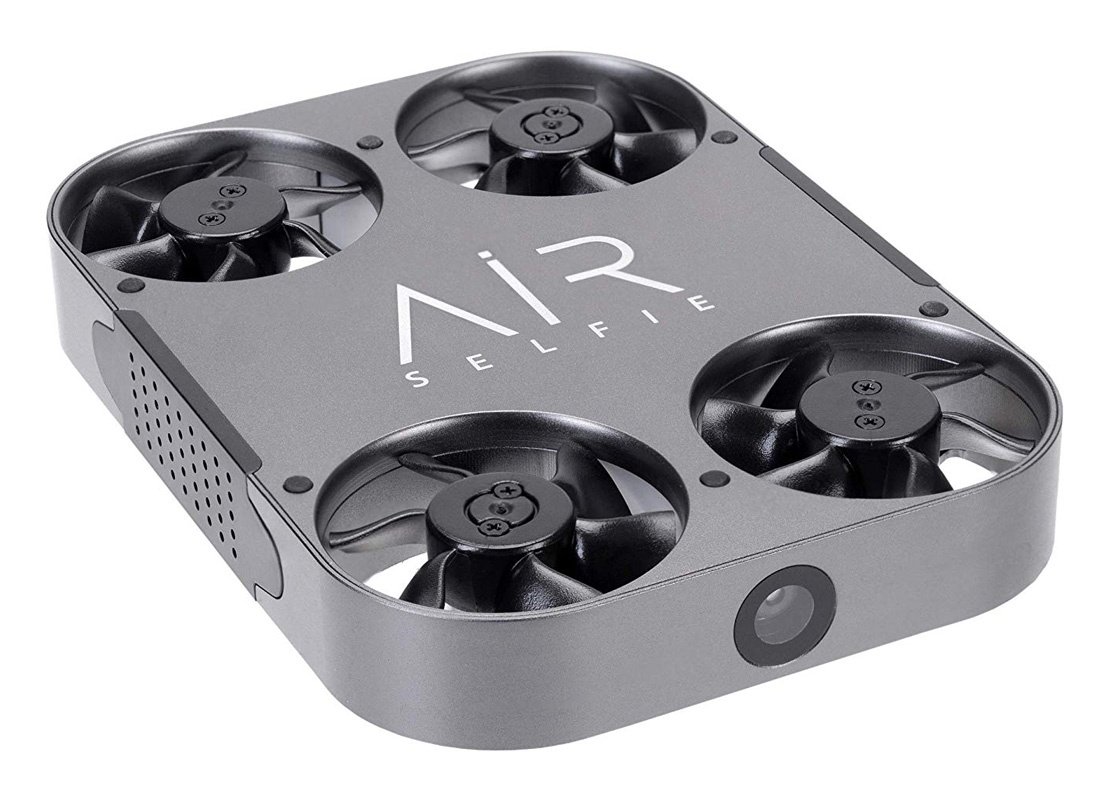 Selfie sticks are so last year. Drones are the ultimate gift fit for any traveller. This palm-sized flying camera has a 12MP camera, a built-in 16GB micro SD card and can sore up to 20m in the air. It can also be controlled by the accompanying iOS or Android app. 
$275 AUD, amazon.com
For the safety conscious traveller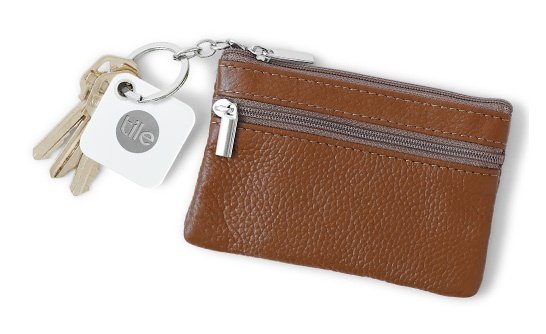 An absolute lifesaver if you always manage to 'misplace' things. Simply wack it on your keychain, tuck it in your suitcase or attach it to your backpack. Bluetooth allows you to ring the Tile, locate the last place you had it, or god-forbid, track it down on a map should you lose it.
$35 AUD, thetileapp.com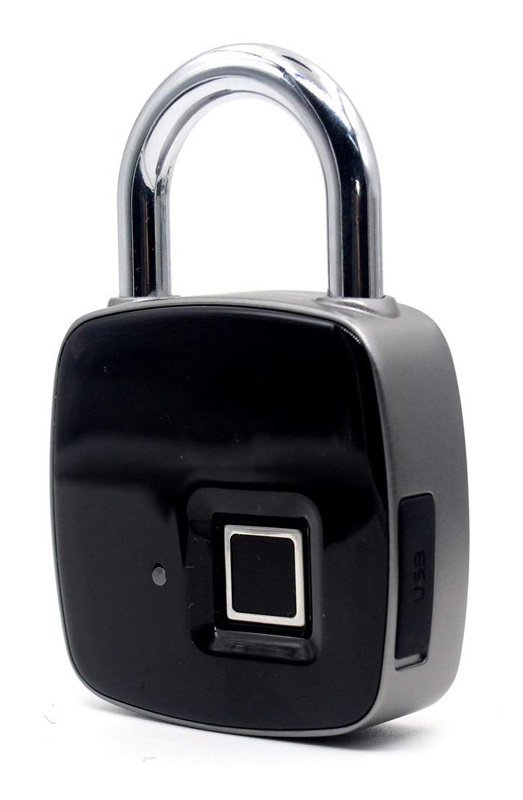 The future is officially here. You'll never have to worry about losing a key or forgetting a combination again. This groovy anti-theft padlock can be charged by USB and can record up to 10 different fingerprints. A tiny, practical, and inexpensive gift!
$50 AUD, amazon.com.au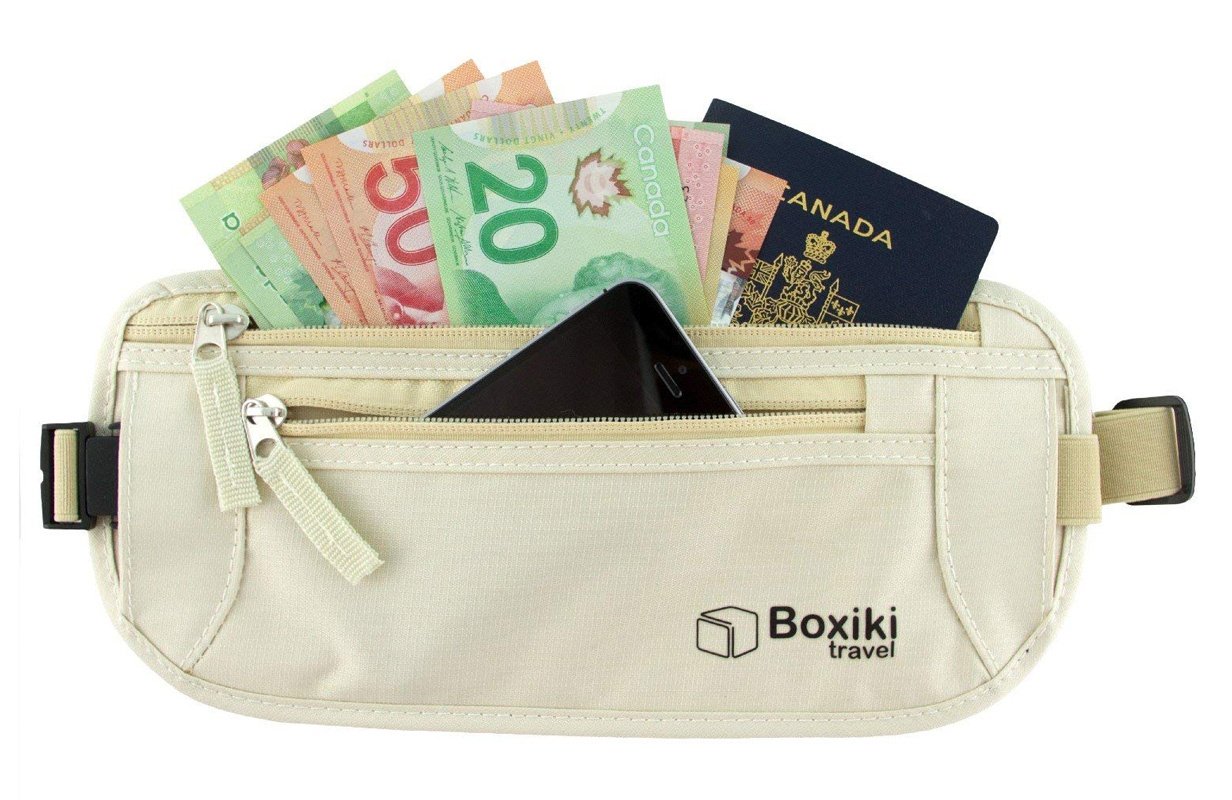 An oldie, but a goodie. We know it's not the most stylish, but it's definitely an important item to have when you're travelling. This one is a certified RFID blocker - meaning your digital and electronic chip details can't be swiped from passing by by hackers or crims.
$15 AUD, amazon.com.au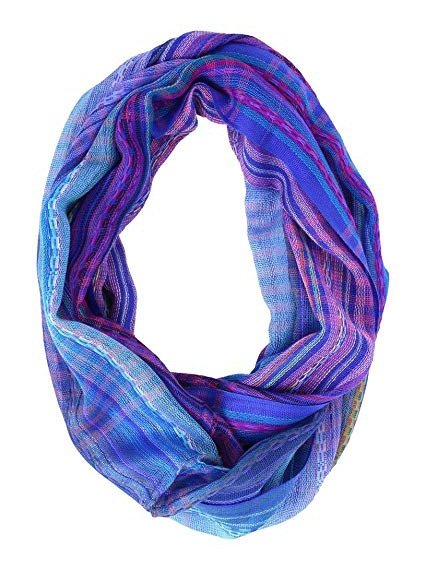 The ultimate multi-use travel accessory. It can be worn as a scarf or a wrap. Not to mention the fact that they feature a hidden pocket to hide your passports and other important valuables inside it.
$34 AUD, amazon.com.au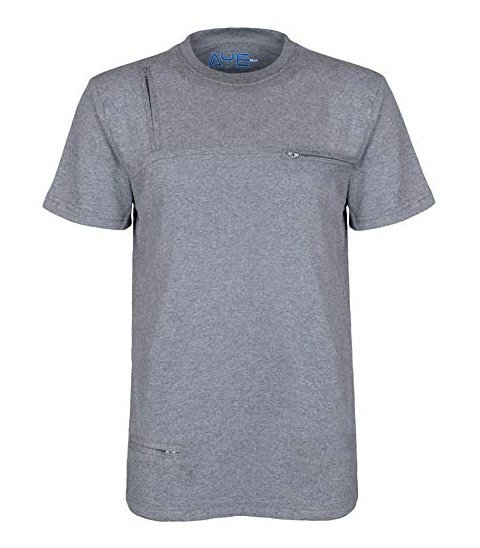 Perfect for travellers who hate pockets. This unique design is comfortable to wear, double stitched and has 5 extra secure pockets to ensure all your valuables are stored safely while you're on the move.
$54 AUD, amazon.com.au 
FOR THE DREAMER
Been there, done that! We'll happily get behind any present that encourages people to see more of the world. Let your favourite adventurer mark off all the wonderful places they've been and visualise where to go next.
$35 AUD, scratchmap.org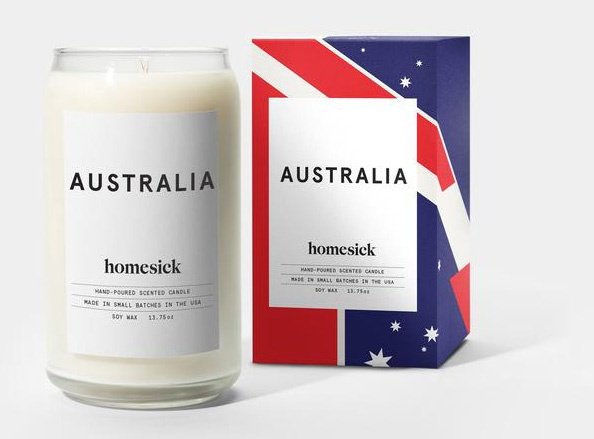 Ever get that feeling of longing to be somewhere else? Sometimes, it's homesickness: a longing for a place you call home. Sometimes it's Fernweh - a longing for somewhere you've never been at all. Transport yourself anywhere you please with the light of a match.
$40 AUD, homesickcandles.com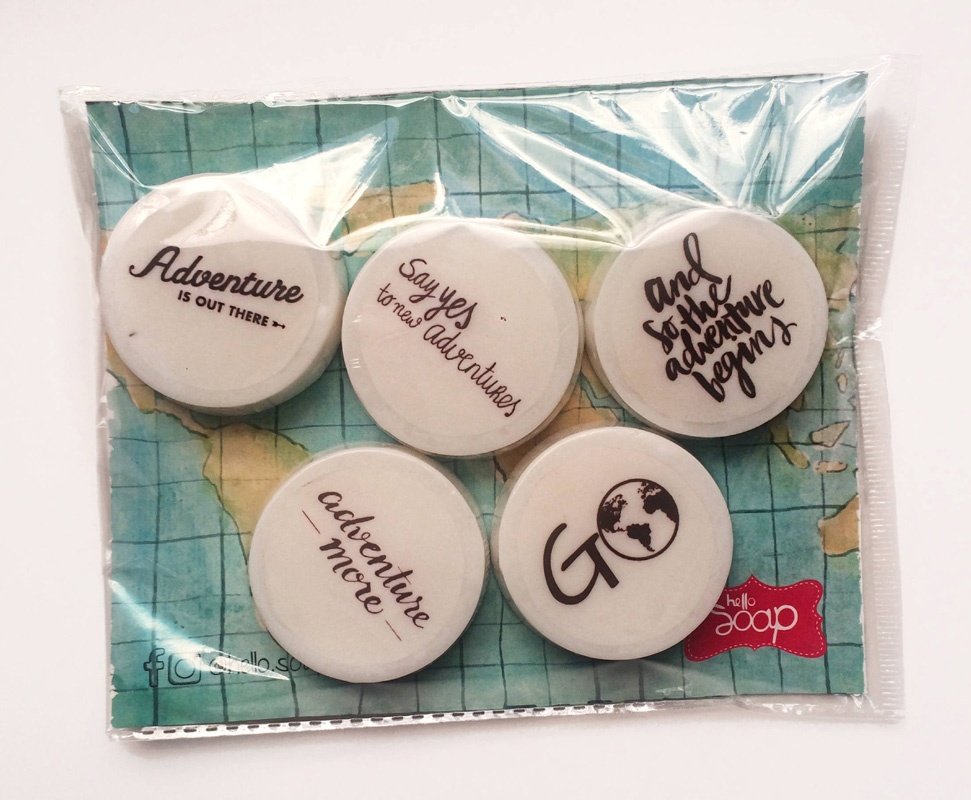 This adorable 5-pack of adventure inducing handmade soap is a great gift for the traveller that loves natural products - and packing light! All you have to do is choose the scent of your choice!
$15.70 AUD, etsy.com
For the great outdoorsman (or woman)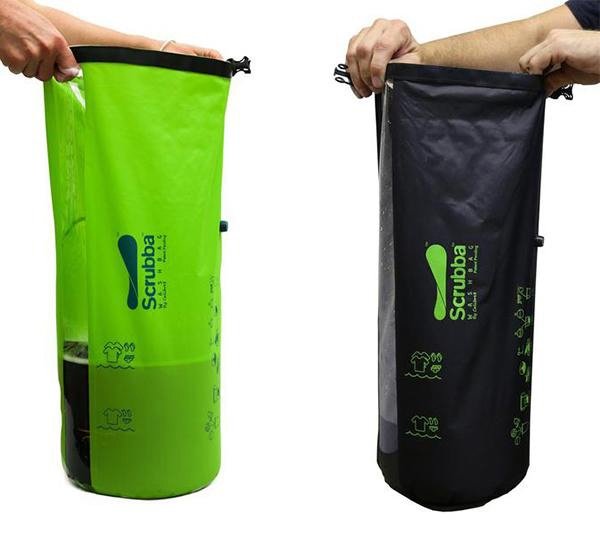 You know those times when you really need to wash your dacks, but can't justify visiting a laundromat? The Scrubba is the world's smallest and lightest washing machine. The ultimate travel essential for those who love to venture off the beaten path.
$69.95 AUD, thescrubba.com.au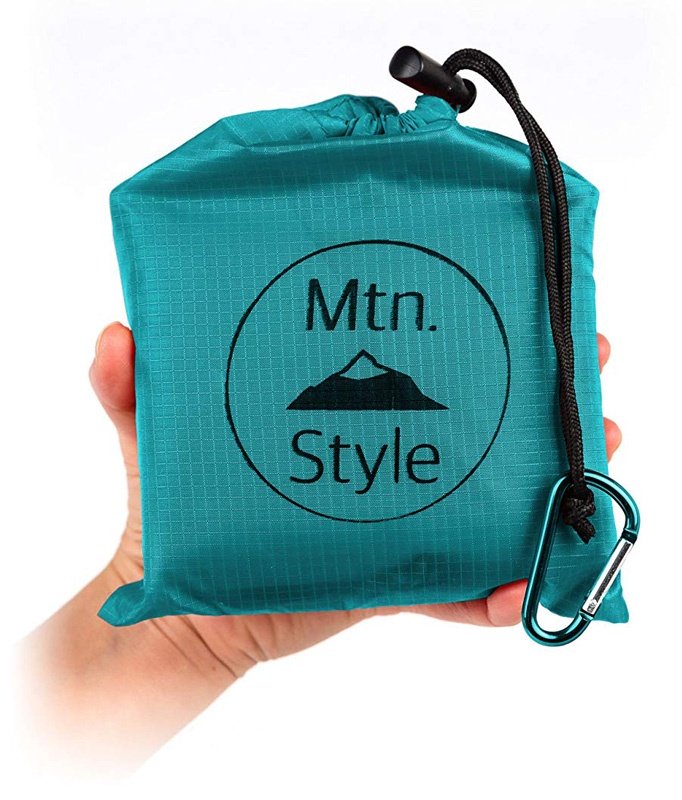 This lightweight, waterproof, super compact pocket blanket is worth its weight in gold. Doubling up as an emergency poncho, windbreaker or picnic blanket! Small enough to throw it in your backpack and use it for any occasion.
$20 AUD, amazon.com.au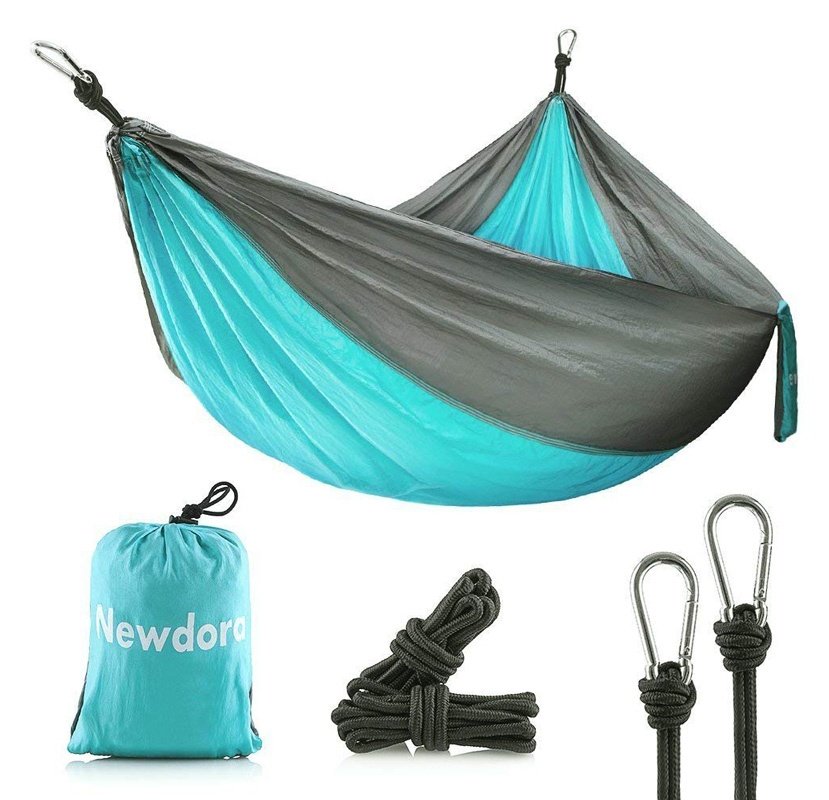 Hammocks are an excellent idea travellers, campers, hikers and outdoorsy folk who want to star gaze and save money on the cost of accommodation. This bad boy is lightweight, strong and durable.
$9.99 AUD, amazon.com.au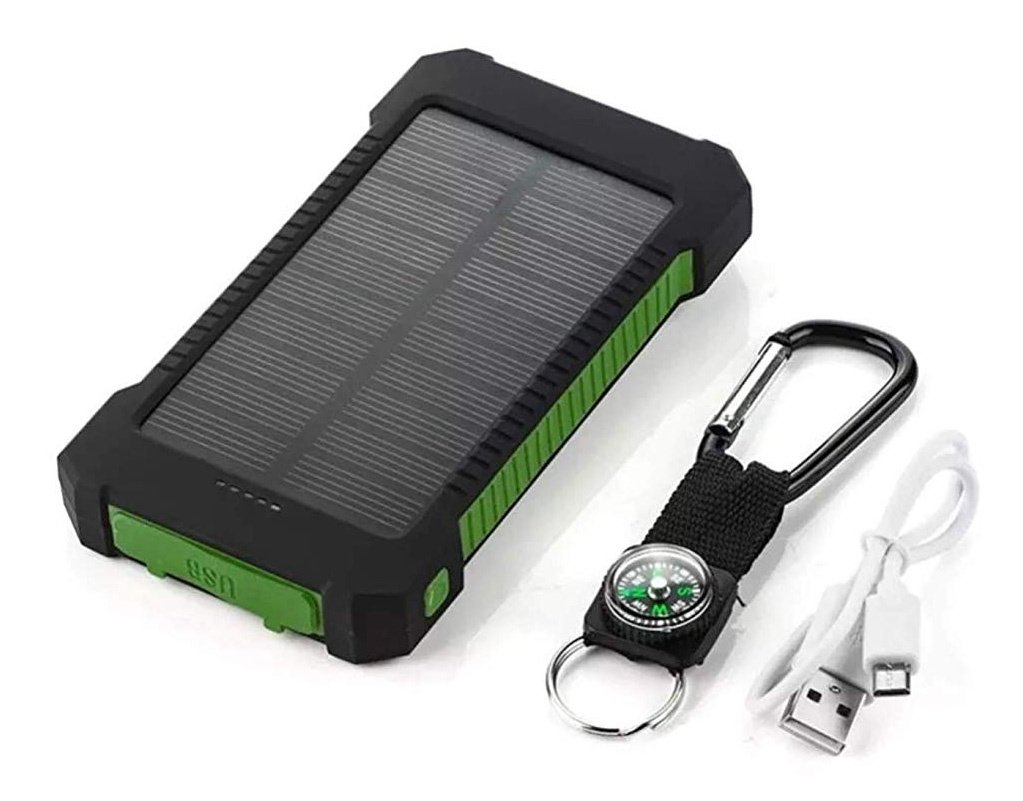 Don't let the size fool you; great power comes in small packages. Hang it on your backpack all day and let the sun charge it, then plug your electronics into the dual USB outlets. Great for phones, tablets, and cameras.
$45 AUD, amazon.com.au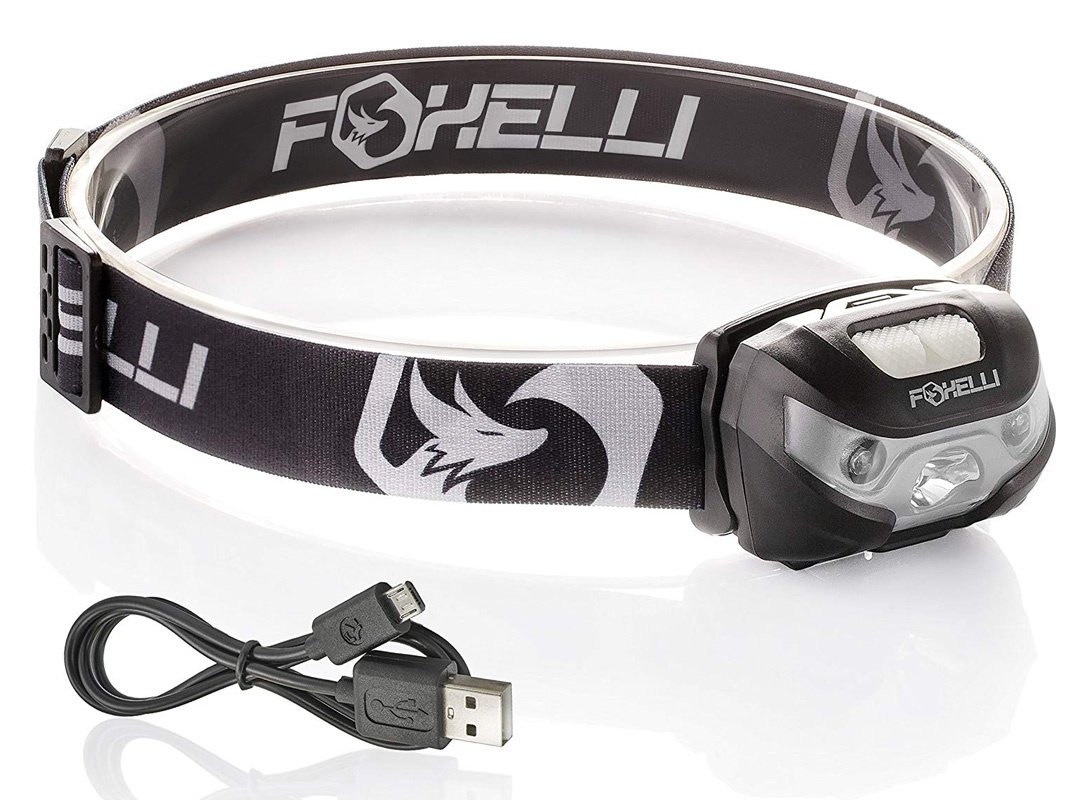 Whether you're descending into the depths of the jungle on a trek or just walking home in the dark, every traveller should have a torch on hand. It's more powerful than your phone light, and it keeps your hands free, plus its rechargeable, so you don't have to carry batteries.
$23 AUD, amazon.com.au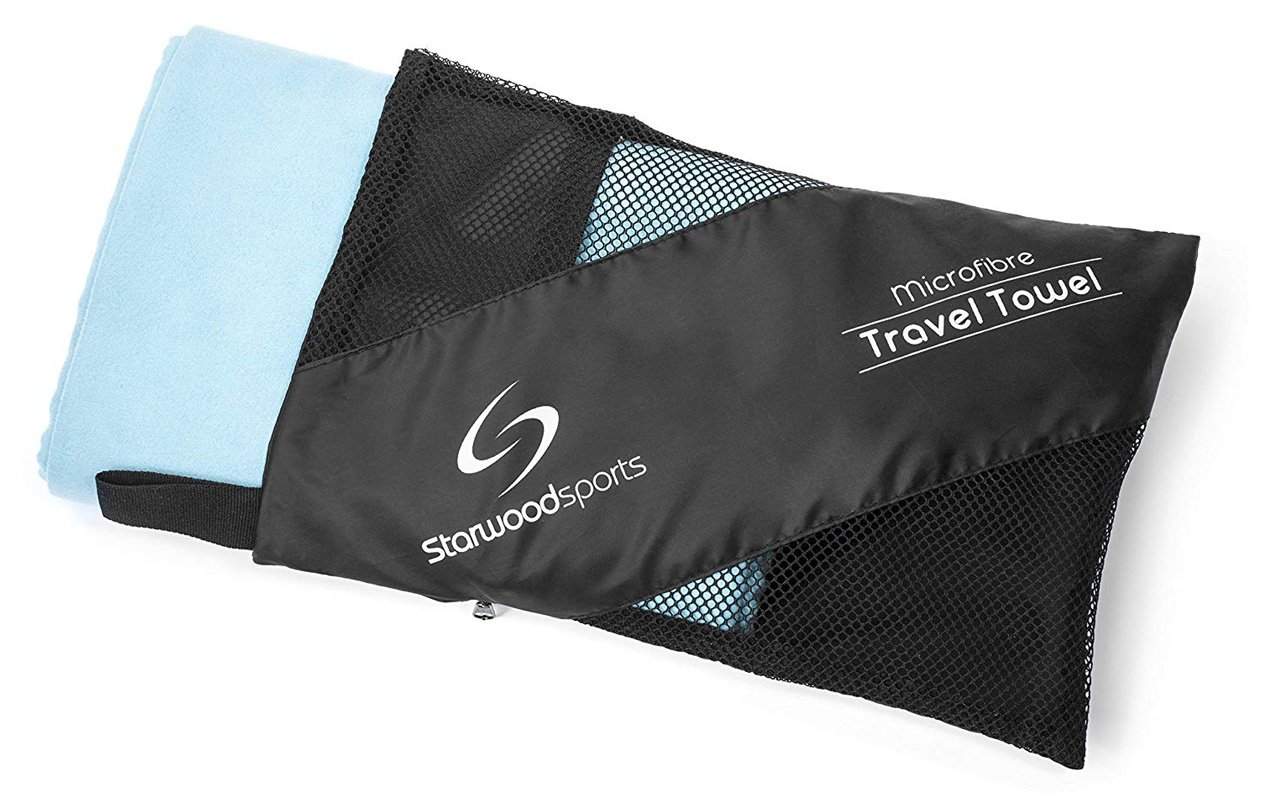 As well as saving some pennies in the long run, many travellers choose to travel with their own towel for hygiene purposes. Microfiber towels are light, compact, and dry in lightening speed for those on the move.
From $23 AUD, amazon.com.au
For the eco traveller

Say goodbye to messy liquid spills with solid products instead! Shampoo, conditioner and deodorant bars are great for travel and last a lot longer. Lush products are all handmade with natural ingredients, they're vegan-friendly, cruelty-free and they get around airline restrictions.
From $15 AUD, lushusa.com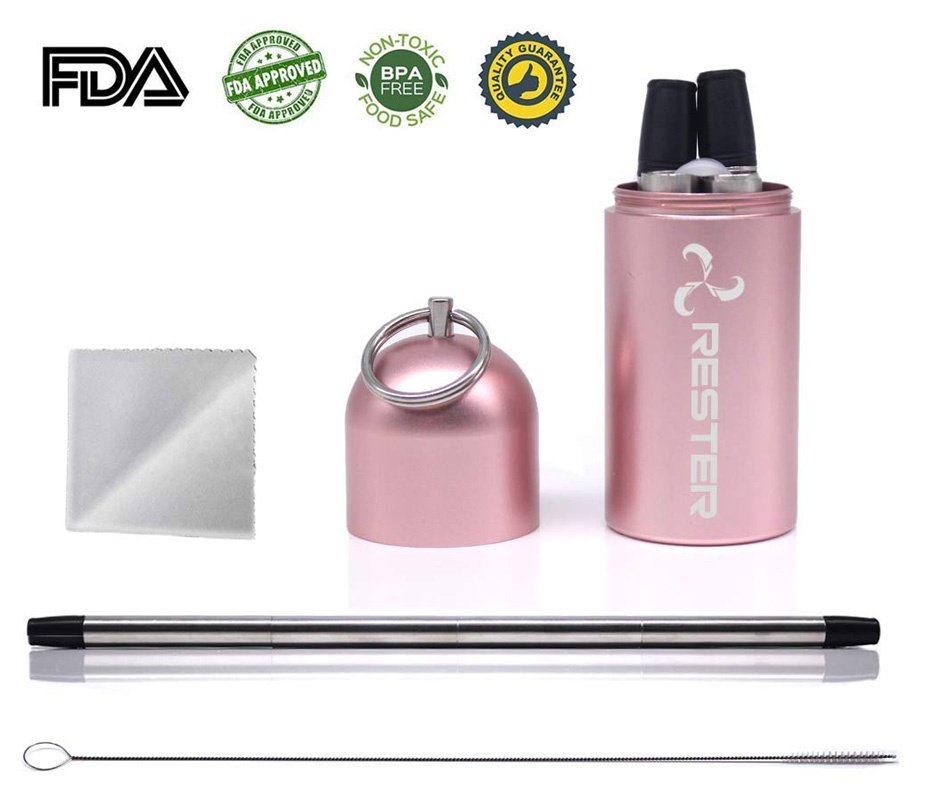 Everyone knows plastic straws are slowly on their way out. Eliminate them for good with this reusable, washable, foldable and portable stainless steel straw. The small compact container fits on your keychain or in your pocket, so you can take it anywhere in the world!
$18.50 AUD, amazon.com.au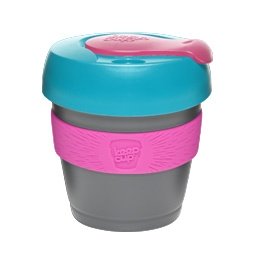 Keep Cups are made to last, to reduce and replace the use of disposable cups. They are lightweight, light-hearted and you can even design your own from a range of materials, sizes and colours.
From $11 AUD, keepcup.com
Say goodbye to plastic water bottles for good! The Lifestraw is a portable water filter tha

t lets you turn up to 4,000L of contaminated H2O into safe drinking water. Whip it out & drink straight from a stream or
feel at ease visiting countries that don't have clean water readily available.
For the fear of flying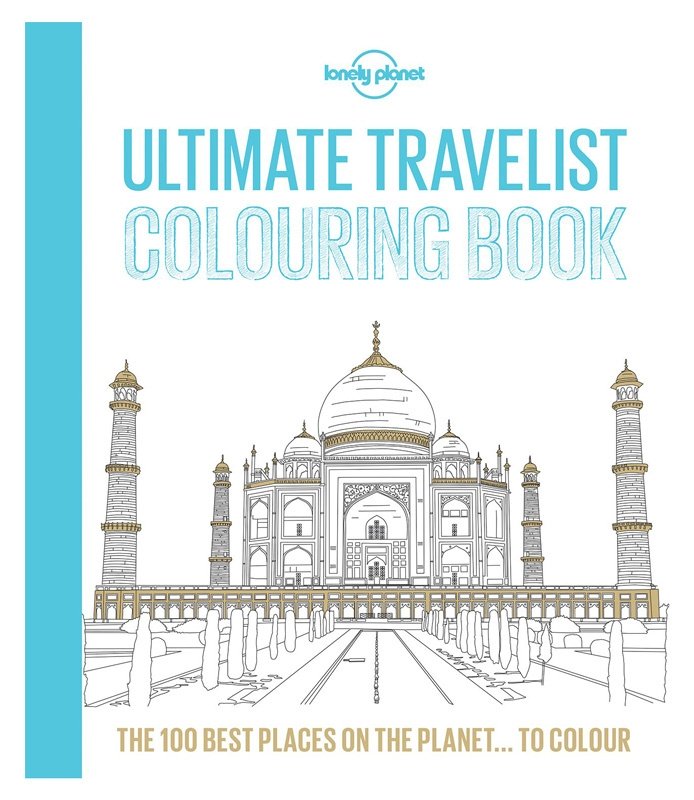 Great for killing time on a super-long flight or bus trip. Colour the world's 100 greatest places, from the Grand Canyon to the Great Barrier Reef and beyond. Guaranteed to exercise creativity, focus your mind and unleash your inner traveller.
$15.60 AUD, amazon.com.au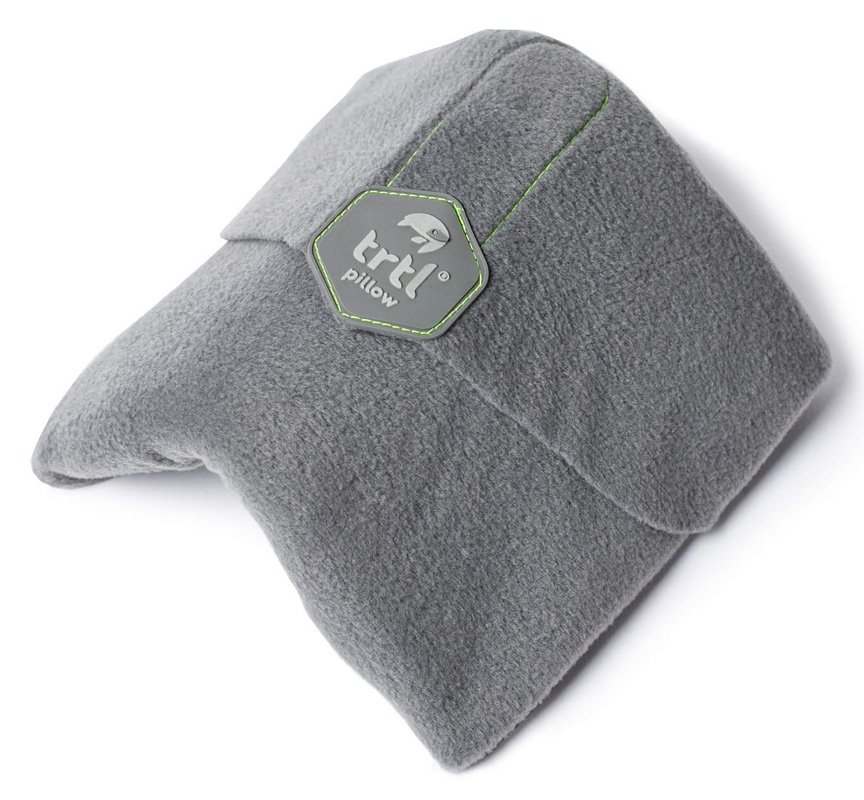 Getting a couple of hours of shut-eye on a plane can be impossible! But this pillow is an absolute game changer and the mother of all neck pillows. It's been scientifically proven to aid sleep and support your neck.
$50 AUD, amazon.com.au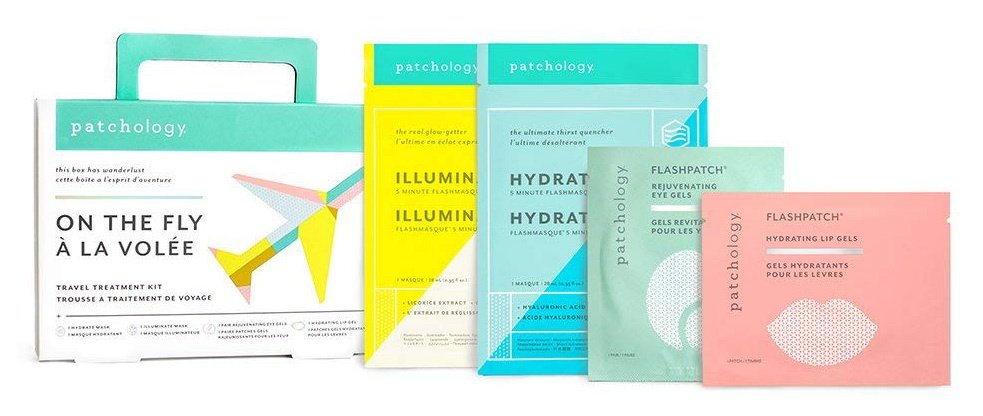 Arrive fresh-faced with this 5-minute in-flight TSA friendly skin care kit. It comes with the perfect mask combination to hydrate skin, illuminate complexion, wake up tired, puffy eyes, and smooth your dry lips when you're on the fly.
$27.50 AUD, amazon.com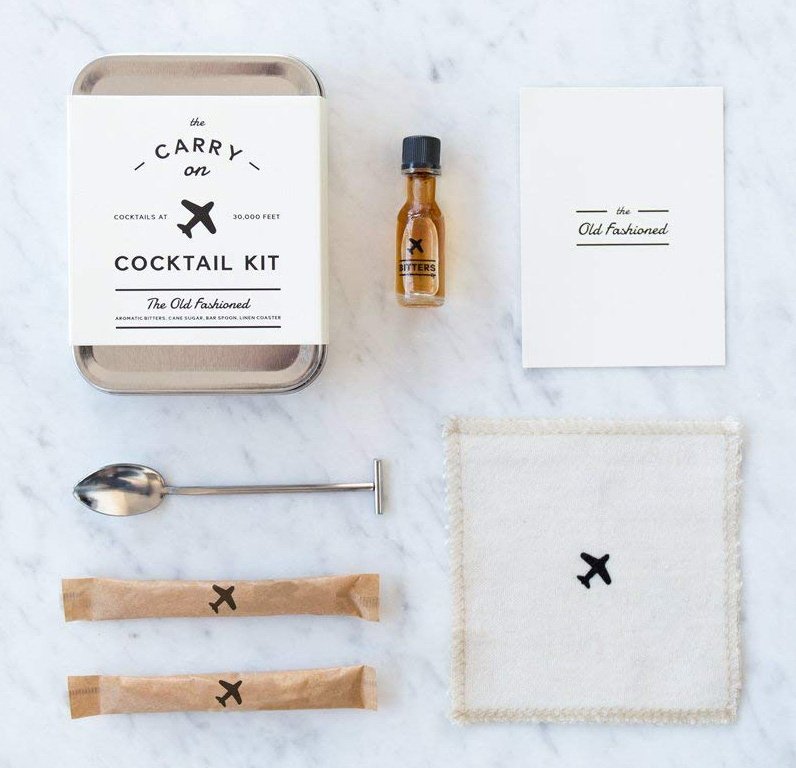 The Carry on Cocktail Kit

Maybe they think they're the next James Bond or perhaps they just deserve a little something special on their next flight. Sip a Bloody Mary, Hot Toddy, Old Fashioned, or Moscow Mule from the comfort of your seat. It contains everything to make a cocktail, just add booze!
$26 AUD, amazon.com.au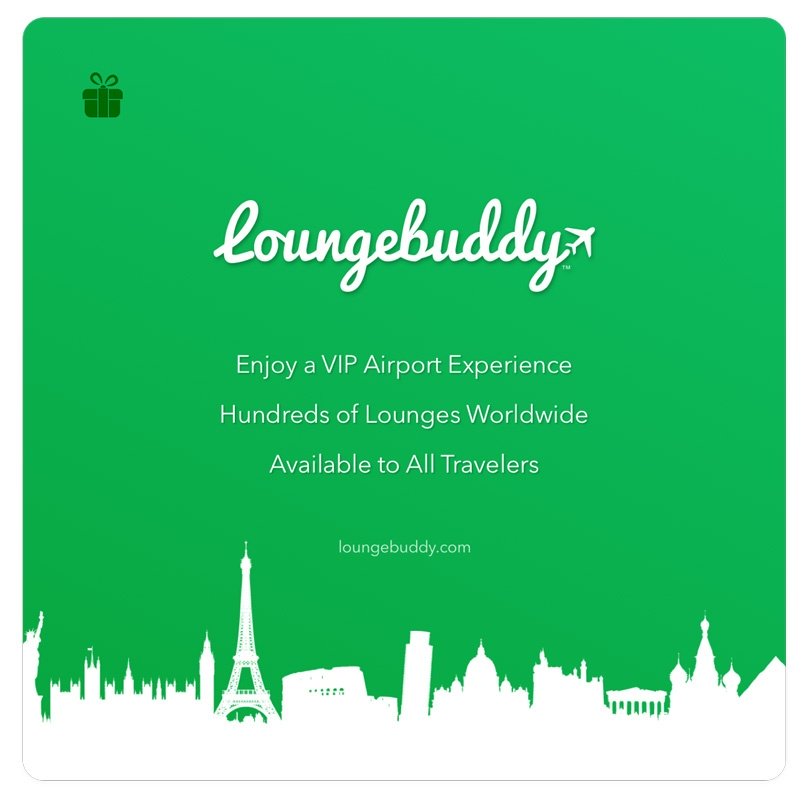 For those who spend tons of time in airports, this might be the best gift on this list! With access to tons of private lounges in airports around the world, this can get them a quick bite, free drinks and quiet space to relax in away from the hustle and bustle of a busy airport.
From $35 AUD, loungebuddy.com
For the journey documenter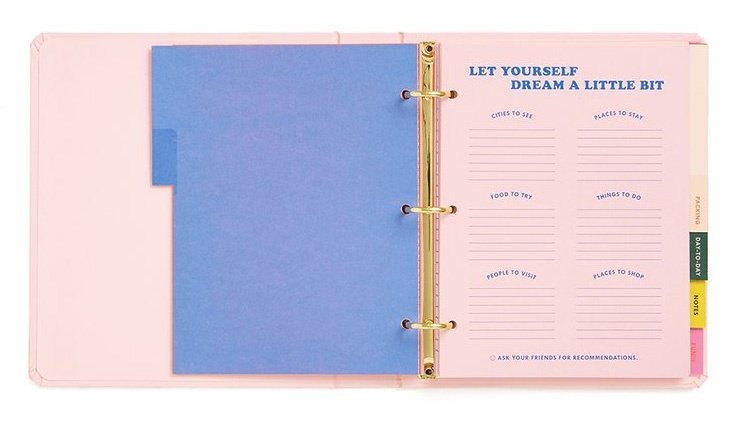 This visually pleasing hardcover travel notebook comes packed with all the planning essentials: maps, basic translations and conversion rates, packing lists, and two pages of the cutest travel-themed stickers (absolutely essential).
$41 AUD, bando.com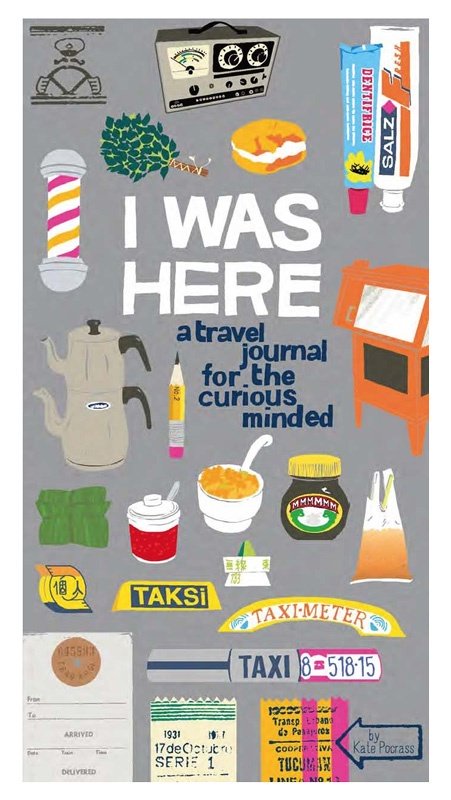 'I Was Here' Travel Journal

For the creative traveller, this colourfully illustrated journal is filled with inspiration from cover to cover. It encourages travellers to explore the easily overlooked and wonderful everyday details encountered while travelling with fun challenges and prompts.
$20 AUD, amazon.com.au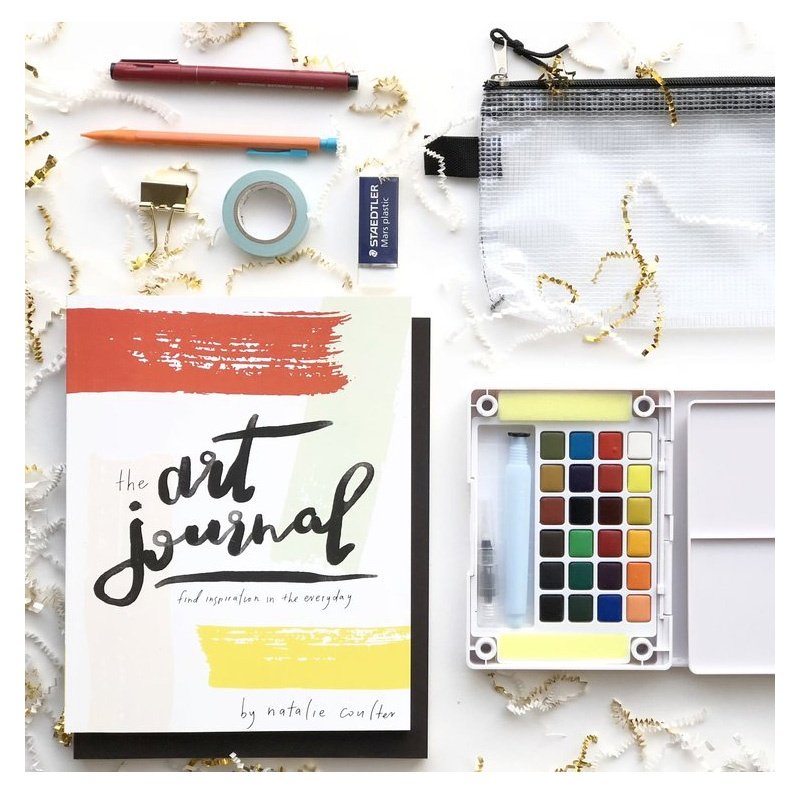 You don't have to be Picasso to illustrate your memories. It's like a workshop in a box. Complete with high-quality watercolour supplies and an illustrated book packed with step-by-step guidance.
$100 AUD, mintandmaple.com
For the gets-bored-easily traveller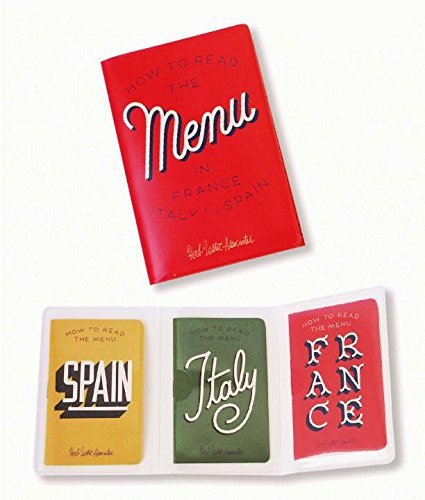 These nifty compact pocket-sized phrasebooks available in French, Italian or Spanish are designed for use in restaurants, and with everything on the printed page, no data roaming charges apply.
$16.50 AUD, amazon.com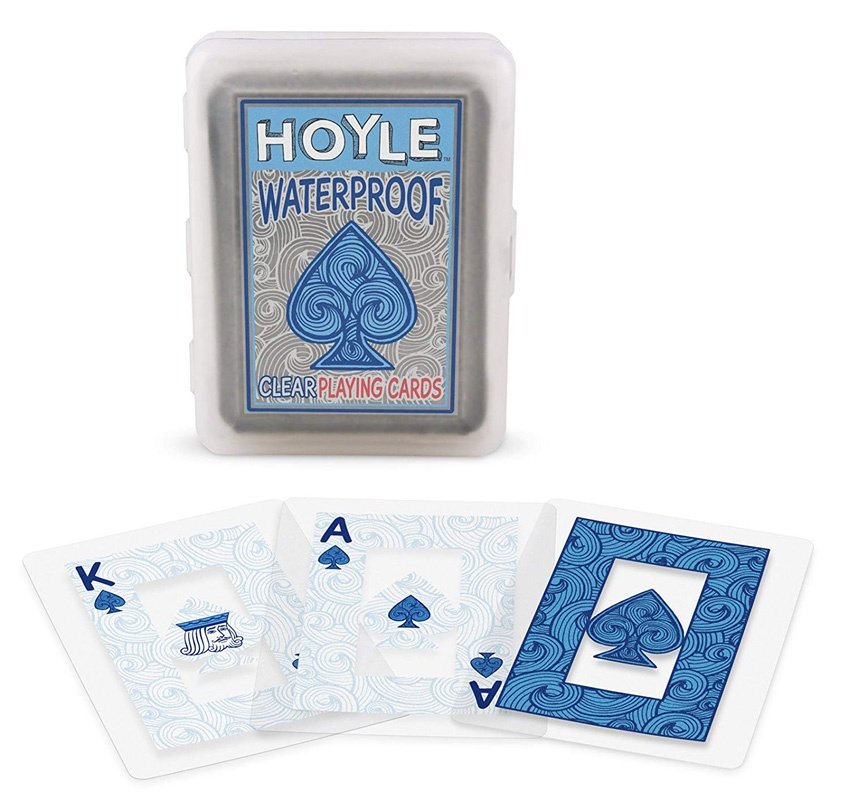 Having a deck of cards will always be a good ice breaker on the road. These plastic coated ones are flexible, hand-washable and can cop an endless amount of spills. And remain in one piece.
$14.95 AUD, amazon.com.au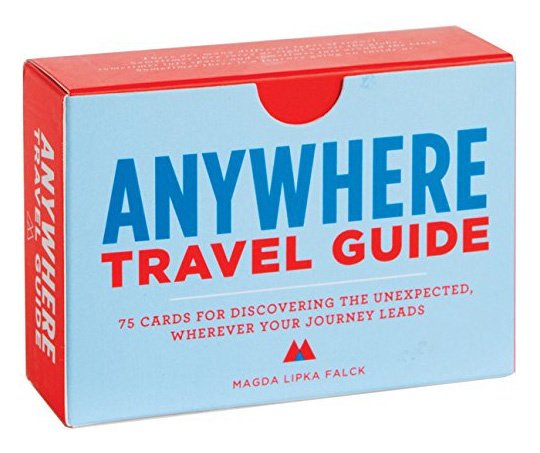 75 creative prompts to inspire exploration and help you to see things differently in a new place. With a mix of action cards and whimsical prompts such as "ask the next person you meet where their favourite street is. Go there", pick a card, any card and start exploring!
$14.75 AUD, amazon.com
For the Instagoal traveller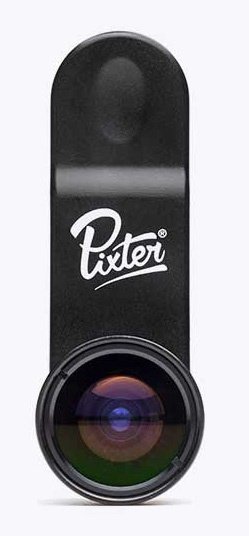 Perfect for the smartphone photographer trying to take their pics to the next level. It's got a universal clip meaning it can attach to the built-in front and rear cameras on all smartphone models and bring a high distortion effect to all your travel pics.
$46 AUD, www.pixter.co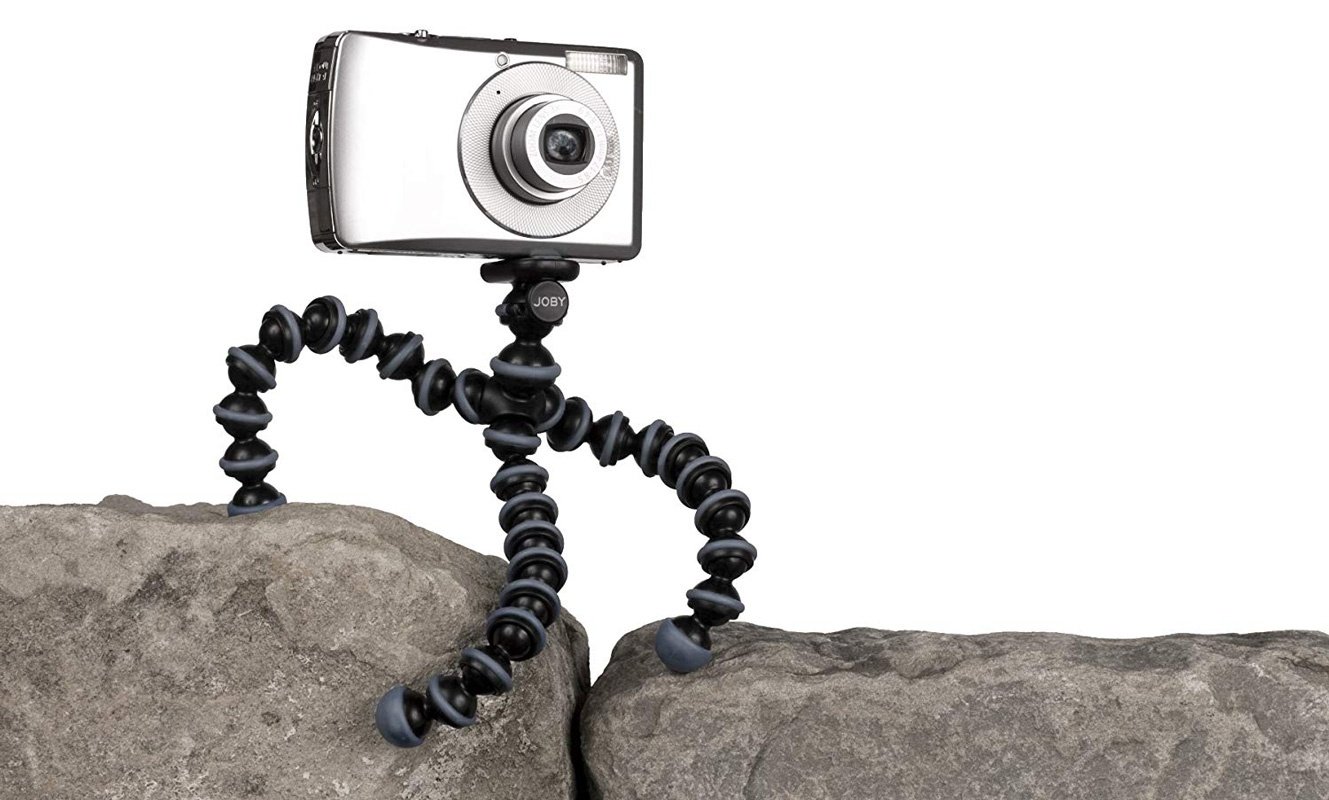 Let's be real, full-sized tripods are a pain in the arse to travel with. GorillaPod is small, lightweight and flexible so you can carry it easily and twist and bend it however you need. Available for regular cameras or for smartphones.
$39.85 AUD, amazon.com.au
For the foodie traveller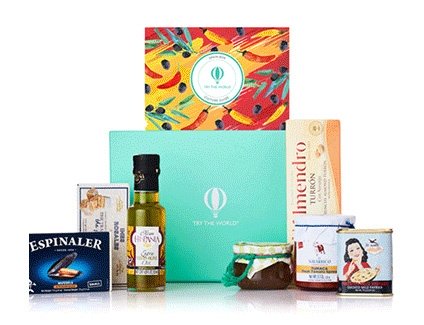 We believe the best way to settle into a new place is through its food. Try The World curates a selection of snacks, gourmet ingredients, and drinks from a different country every month. All you have to do is choose how many boxes you want to send (1, 3, 6, or 12)!
From $60 AUD, trytheworld.com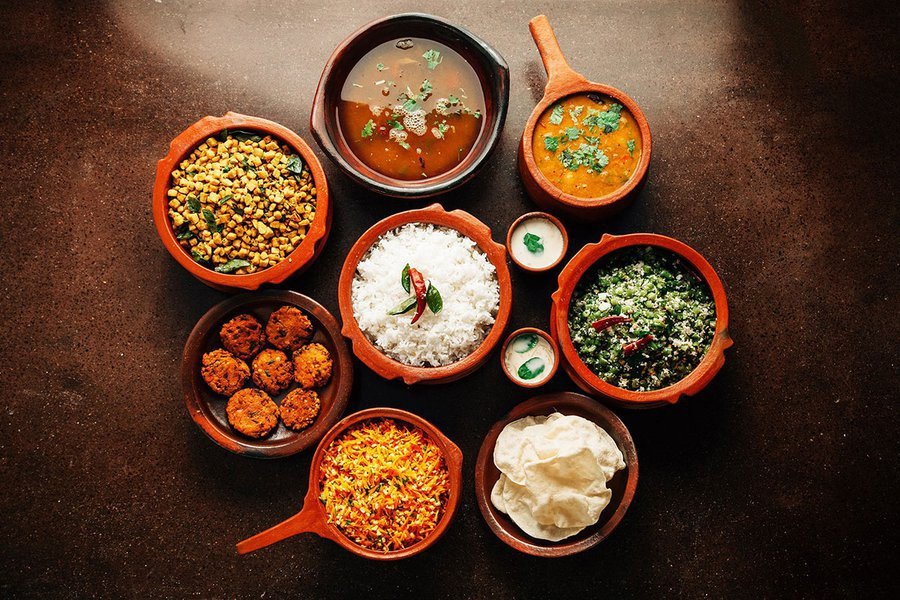 This is the Airbnb of culinary experiences. But you can learn about cultural and culinary traditions too. Choose from over 35 countries around the world and give your foodie friend the gift of a home-cooked meal, cooking class or a market visit with local, vetted real home cook.
From $69 AUD, travelingspoon.com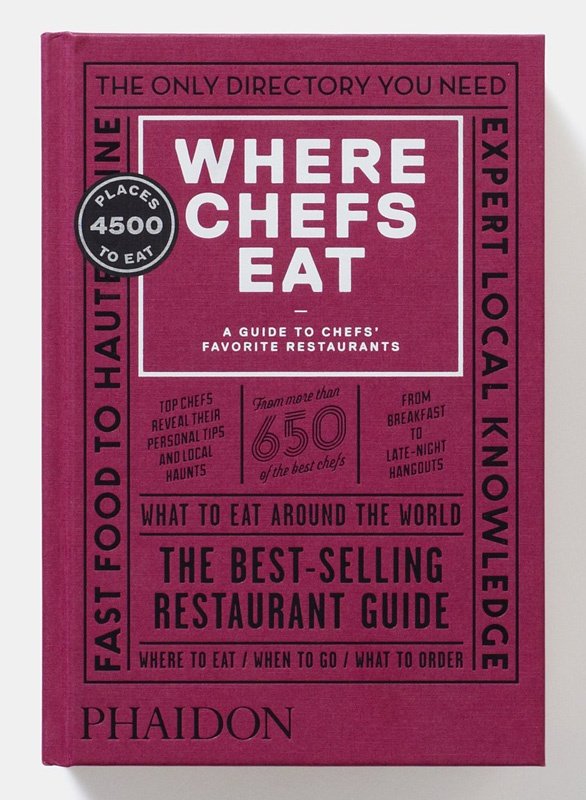 Where Chefs Eat

Pick a meal for every mood - from breakfast to late night snacks and everything else in-between! This global restaurant guidebook comes complete with detailed city maps, key info and over 4,500 recommendations from the world's best chefs in more than 70 countries!
$30.95 AUD, amazon.com.au
Top tip: There's also an app for that if they want to save on luggage space (available for $15)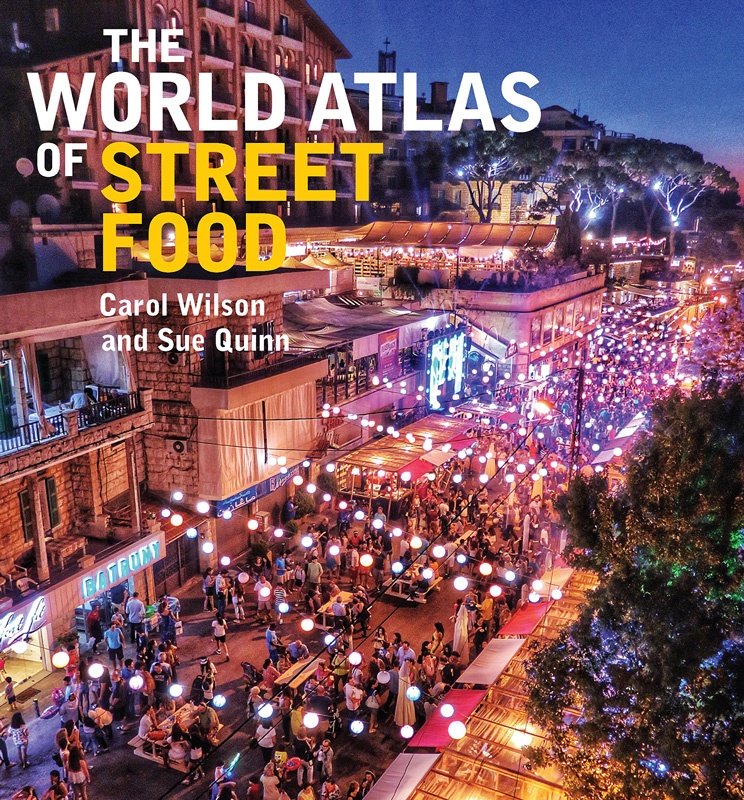 Don't worry, we've got the street eaters covered too. This culinary atlas details the best spots in the world for street food fixes and even dishes up some recipes you can try to recreate. It outlines where to go, what to taste and gives a little background on the vibe of the place too.
$59.23 AUD, amazon.com.au
Let me guess, we've sparked your wanderlust and now you're ready for an adventure of your own? Let us get you there!