What trip you should do in 2021, based on your Zodiac sign
The year of the traveller is upon us! It's written in the stars that 2021 is the year where the world makes up for lost travel time and heads out to rediscover this big beautiful planet of ours. Saturn is moving back into Aquarius meaning that it's time to enact some big meaningful change in all of our lives. There is perhaps no bigger or more meaningful change in anyone's life than heading overseas on an adventure of a lifetime!
The only issue is that there's too much choice! The decision is a big one that will be sure to have ramifications for the rest of your life. After all, on your trip you will probably meet a new best friend (that you never would've met otherwise), have incredible adventures (that wouldn't happen if you stayed home), and you might even fall in love (it happens on Global Work & Travel trips more than you'd think 😍 )
With so many options it can almost be paralysing trying to make the right choice. But you know what they say; when in doubt, trust the stars. We've taken the guesswork out for you and have picked the trip most suited to you, based on your Zodiac Sign.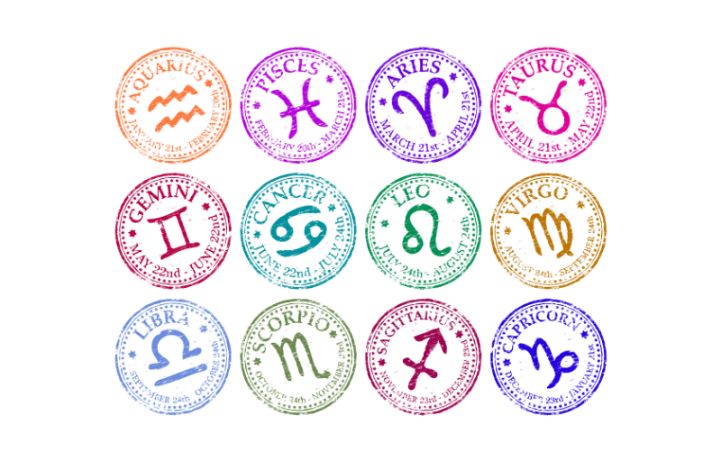 Aries - March 21 - April 19 - Internship
You're bold, smart and incredibly ambitious. Last year stood in the way of you achieving your goals and this year, you want to level up! Take a step back into the world and up in your career by going on an internship overseas!

You will find yourself getting hugely valuable real-world experience in a really great company somewhere amazing! Lot's of these trips do require you to be studying at university, however, there are some options that don't. Have a chat with our Work & Travel Experts over live chat now to go over your options!
As a Taurus you take joy in serenity. A dream trip for you will be kicking back and letting the waves roll in. What better place to do that than the stunning beach town of Ostional in Costa Rica?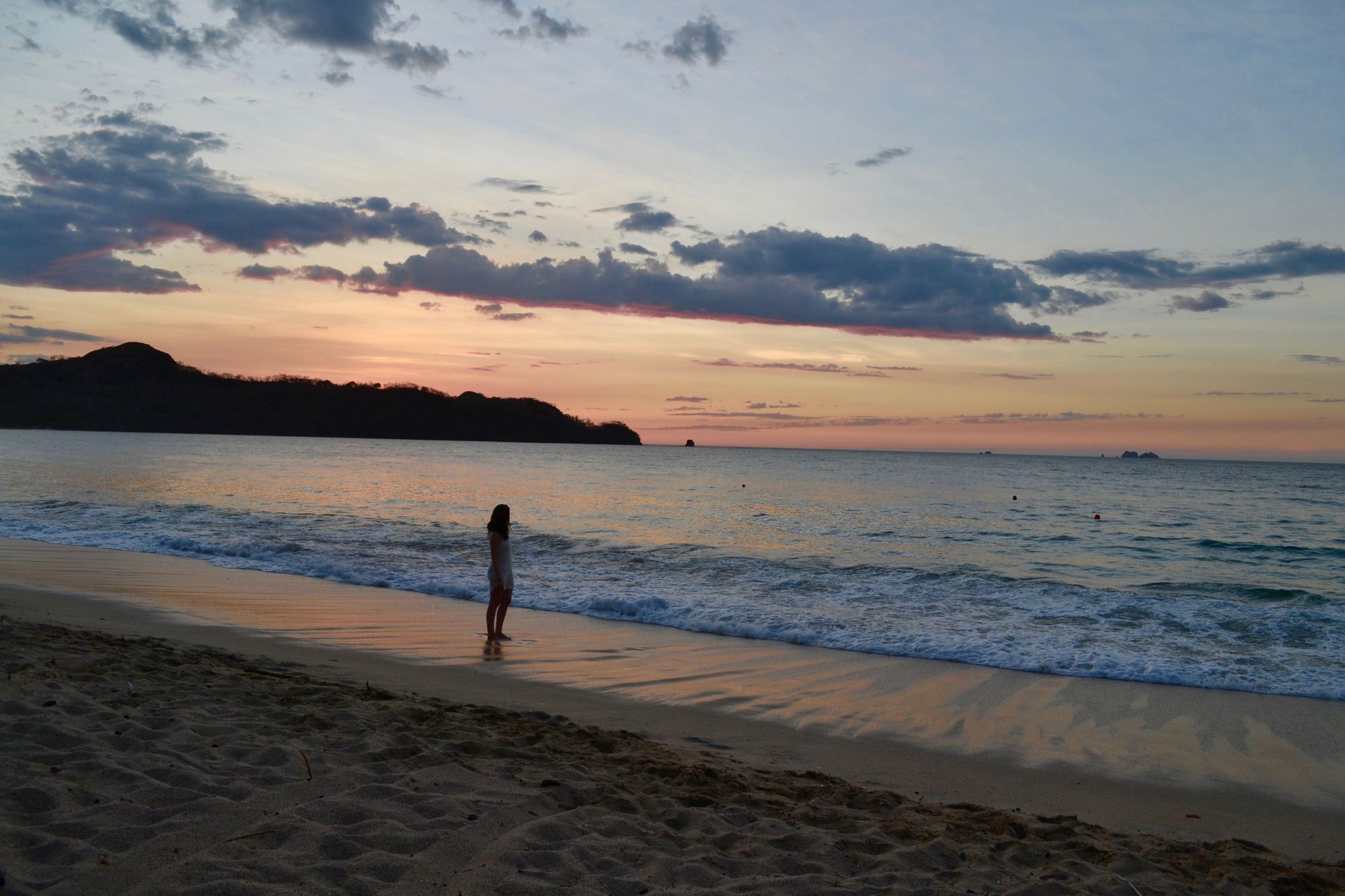 This trip is the perfect getaway you've been searching for. The chance to switch off and be surrounded by a wash of relaxation and natural beauty. While at the same time doing incredible work that will appease your loving and warmhearted nature too!
Conservation projects like this have brought turtles back from the brink of extinction and now you'll be there to say you were part of the solution! (With the added bonus of being able to relax on the beach with a cocktail a WHOLE BUNCH)
You live your life at breakneck speeds, there simply isn't enough time to do what you want to do and your natural versatility makes you want to try a little bit of everything. Your next trip will have to be as versatile as you are, whilst still catering for your overwhelming kindness.
Given your traits, The Cape Town Community volunteer trip is absolutely perfect for you! You'll be able to spend your time helping the locals by providing disadvantaged children with education, empowering local communities and assisting in children's basic development needs. You can take your pick day-to-day and assist in a community pre-school, emergency foster care for neglected children or even a life skills and educational support program.
Cape Town itself is as versatile as the work you'll be doing. You can enjoy their world-famous beaches, incredible hiking around Table Mountain, amazing wineries in Stellenbosch and use your weekends to head out on Safari!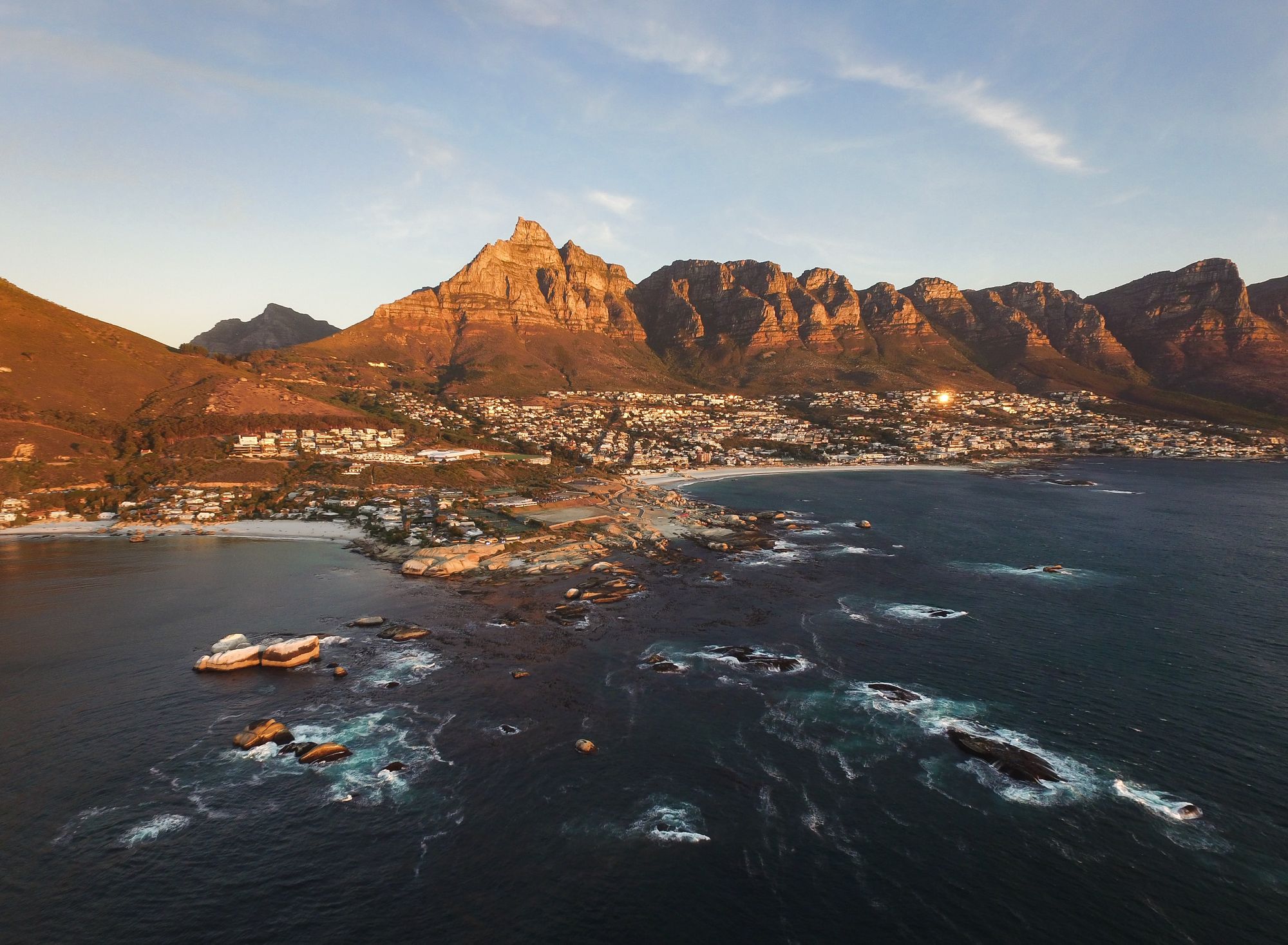 Cancer - June 21 - July 22 - Au Pair
As a Cancer you are loyal, loving, protective and intuitive. Exactly what you need to become an absolutely terrific Au Pair! You will become a great influence in the lives of the children you're looking after and a valuable addition to their family. We'd bet that as a Cancer you already have childcare experience. You're drawn to children and get along with them really well.
This is easily transferable into becoming an Au Pair. As an Au Pair you'll be able to travel the world with your living expenses paid for. This means you'll be able to use that travel budget (and ample time off that you get with Au Pair trips) to really deep dive into your destination. Discovering everything it has to offer in a really supportive environment.
We have a whole range of Au Pair trips available. Now you just have to find the one that suits you!
You are the life of the party and feel most comfortable in the spotlight. The world is your stage and this year that stage is Australia! All Australian's are honorary Leo's. The nature of Aussie's as a people leans towards being outgoing, vivacious & passionate, much like you!
Not only are you going to fit in with your new Aussie friends straight away, but your broad-minded expansive nature will ensure that you make the most of discovering this big beautiful country.
On a Working Holiday in Australia you could be doing just about anything. From living & working on an island in the Whitsundays, making the world's best coffees in Melbourne, to even working in a Ski Resort! Arrive here with everything set up for you, so you can focus on being the outgoing party animal that you are!
Virgo - August 23 - September 22 - Teaching English
At some point in your life you've been called the Mum/Dad of the group right? You're the organised one, the reliable one, the one that pulls all your friends up with you. This practicality and logic that flows through you will be perfectly channeled into a trip teaching English overseas! The systematic way that you live your life can easily be transferred into lesson plans, schedules and activities.
You can take your pick from a whole range of destinations! From the rolling vineyard covered hills of Tuscany, the hustle and bustle of South Korea, even the laid back beach life of Costa Rica. The beauty of this type of trip is that once you're qualified, you can do it anywhere in the world. That's perfect, because we have a feeling that once you've done it, you'll want to do it again!
As a Libra you're a natural diplomat, you're socially minded and will go to great lengths to keep your friends happy. But you're also a little bit indecisive and tend to just go with the flow. We've got to tell you, a UK Working Holiday was absolutely MADE for you!
When you're based in the UK, "popping over to Europe" for the weekend is a reality that you'll see over and over again. It couldn't be easier and it's ridiculously cheap! This means that at the end of the day, it doesn't really matter where you're going. You can just follow your nose and if need be just go wherever your less chill mates are going to keep them happy. You'll end up seeing the bulk of Europe anyway so who cares right? (How cool!)
You're passionate and resourceful. You know what you want and you'll work your ass off to get it! At the same time you're exciting and magnetic, you're seeking the next big thing. You want to tell stories and live life to the fullest.

You HAVE to do the J1 Hospitality Traineeship this year!
This trip will have you undertake a well paid traineeship at 4-5 star hotels in the most sought after places in the USA! You'll level up your career, while at the same time have an absolute ball in these incredible places. Lot's of the traineeships will give you the opportunity to move around the States, giving you a rich full view of the country. They're also quite often the breeding grounds for future staff. If you go after it, you'll be groomed to move into an amazing role back in your home country!
As a Sagittarius, you're a whole lot of fun! You need a trip that's as fun as you are! You're known to be extroverted, optimistic and funny.
Which will mean that you're going to make a whole bunch of friends when you start your Working Holiday in Canada! You're going to be the life of the party on the ski slopes, and absolutely thrive in the wide open spaces that Canada has to offer. Live & Work all over the country and give yourself the trip of a lifetime!
(Plus the ski season will start around your birthday! So that's an added bonus.)
Capricorn - December 22 - January 19 - Trek & Teach
You're logical, grounded, practical and prudent. You're there to squeeze absolutely every drop of juice that life has to offer and will fight tooth and nail get your values worth.
When you travel, you get the most out of the trip, every single time. If you're going to go all the way to Nepal, you're going to want to check out their world-famous hiking as well!

This trip is perfect for you because it's the ultimate 2 in 1! You'll start by going on a breathtaking trek over the mountains of Nepal. Before settling in to do some really meaningful work teaching children in local schools.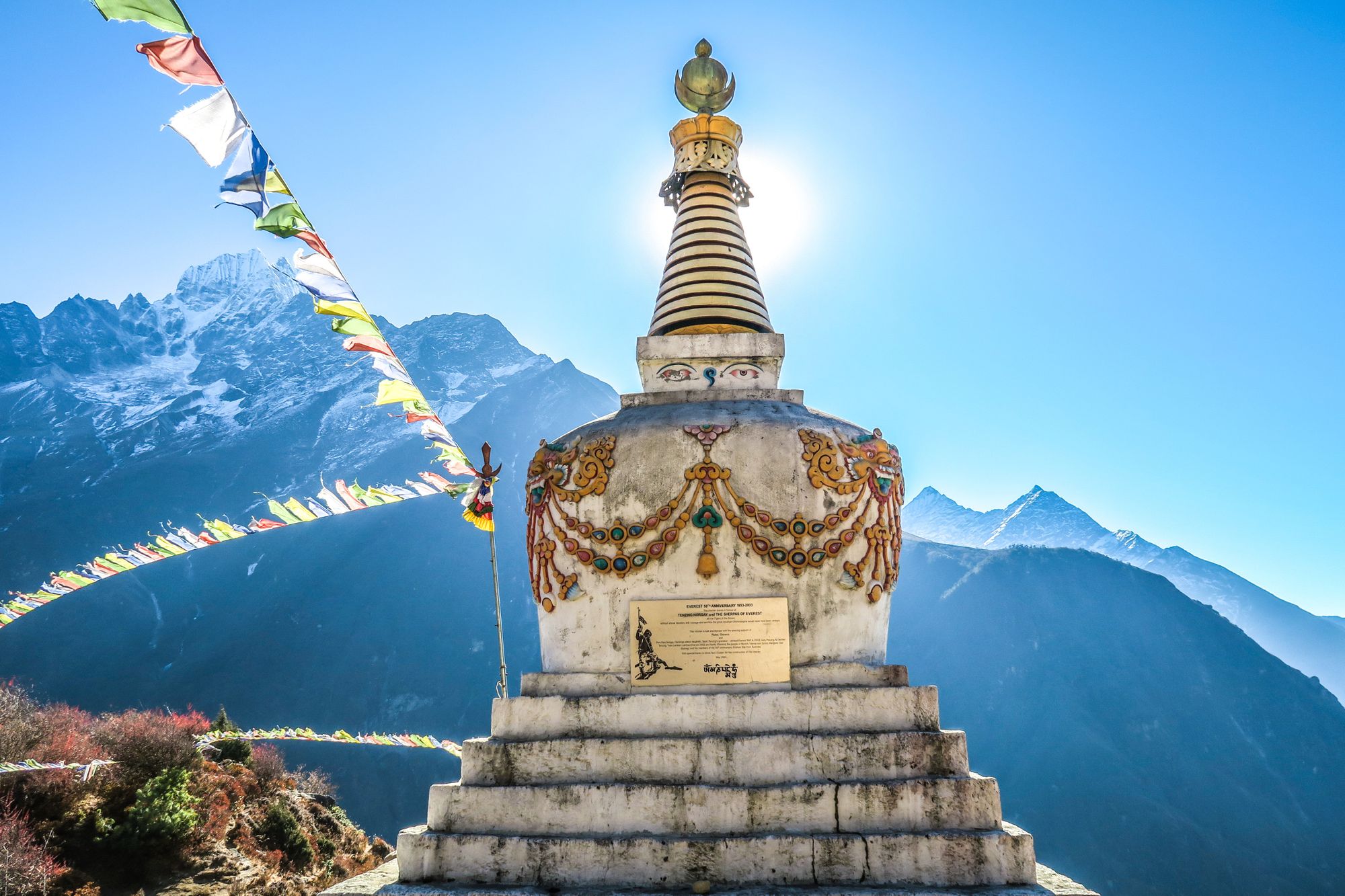 Aquarius - January 20 - February 18 - Magical Myanmar
As an Aquarius, you pride yourself on being original. Your imagination runs wild regularly and your dream trip is to a place a little bit outside the box. That's why Magical Myanmar is the trip for you this year!
Myanmar is a country that's steeped in tradition and culture as well as natural and architectural beauty. But unfortunately, due to political turmoil for much of the 20th century it remains more or less unknown and untouched by the developed world. Don't expect to see the neon flooded party streets of neighbouring South East Asian countries. But do expect to be blown away by some of the sheer beauty and splendour of the place, as well as the incredibly friendly nature of the locals.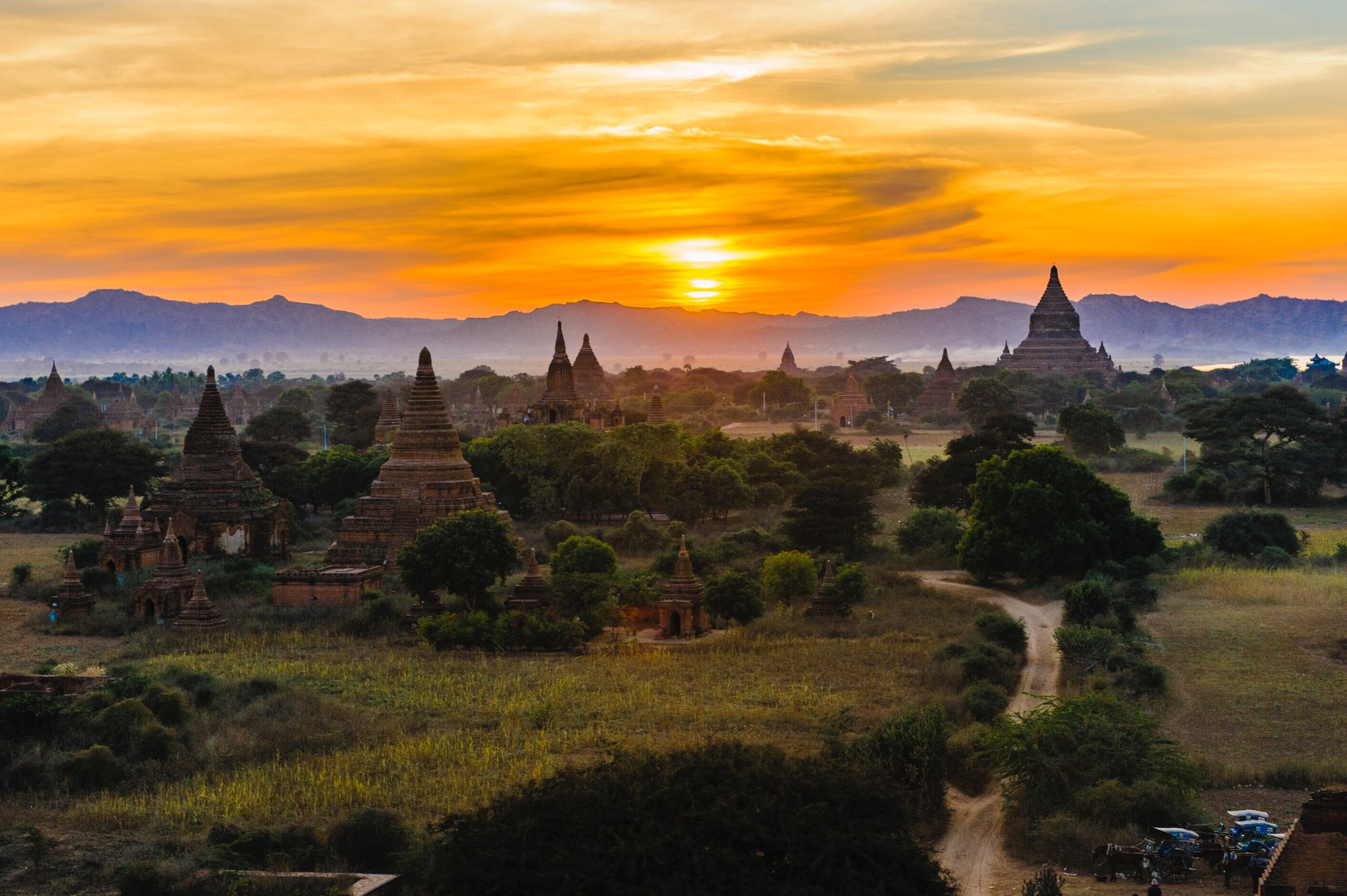 On this trip you'll be teaching English to those from disadvantaged backgrounds in monasteries and monastic schools.
As an added bonus, this trip will absolutely feed your originality as it's not the most popular destination just yet. Being able to say you've been to a place your friends haven't… perfect!
Pisces February 19 - March 20 - Tutor
Pisces' are wise, imaginative, kind and compassionate. All the traits that would make you absolutely perfect as a tutor abroad! Your kindness and compassion will bond you with your host family immediately. Your imagination will help you thoroughly enjoy playing with the children and your wisdom will make you a terrific teacher. This trip is made for you!
On your tutor trip you're going to be welcomed into a European home with the only expectation of teaching the kids (and sometimes parents English). Some of the time this is through structured lessons, but mostly it's just by being there to chat in your native tongue. That kindness and compassion makes you the type of people that parents love to have around their kids. And your wisdom and knowledge is sure to leave a lasting positive effect on the entire family.
This is your chance to have another family abroad. You'll have your living expenses paid for, and ample time off, allowing you to travel the way that you really want to!
So there you have it, your Year of the Traveller trip, as written in the stars!
Keep in mind that these are, of course, just guidelines. If you feel yourself drawn to any of our other trips, it's for a reason! Trust yourself to make the right decision on where to go and what to do! But if you happen to take a bit of inspiration from something larger than yourself, then why not?
The Year of the Traveller is upon us and it's your time to embrace it!